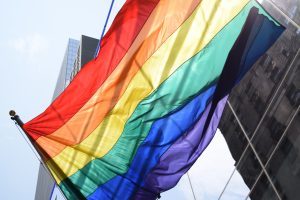 Are you a performer or artist interested in participating in upcoming Arts & Culture District events?
We're looking for performers for Every Kind of Love and Women's Day at UBC, as well as artwork, film, or photography to exhibit at either of these events. Fill out the forms below and describe your art, what makes you interested in sharing space with us, and a little bit about who you are.
Every Kind of Love
February 12, 2020
Every Kind of Love is presented by the Arts & Culture District, Arts Undergraduate Society (AUS), and Faculty of Arts to showcase students and community artists in their diverse ways of loving themselves and others. This event will feature performances from students and community artists that are dedicated to discussing and representing queer love, trans love, 2-Spirit love, black love, Indigenous love, and radical self love. Every Kind of Love will create a safe space for artists and audience members to share their vulnerable selves and be upheld in the ways they love in their full spectrums.
Women's Day at UBC
March 5, 2020
This International Women's Day, take part in performing, educating, and mobilizing our community to creatively tackle gender-based inequities and bring about positive change. Women's Day at UBC will take place from 12–6 pm on March 5. We're looking for students, alumni, and community artists to celebrate the stories of all gender minorities including those who are (but not limited to): women (including trans-women and cis women), non-binary, women-aligned folks, 2 Spirit, femme, agender, demi-girl/demi-guy, and all other gender-marginalized individuals.
If you have further questions, contact apoversk@mail.ubc.ca