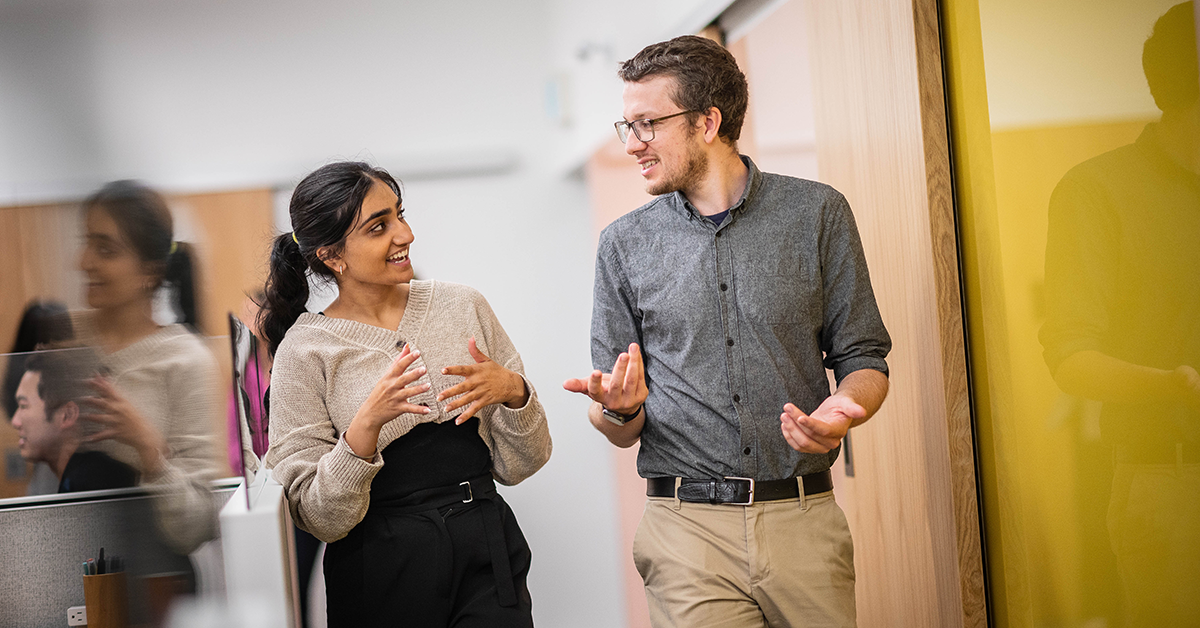 The UBC Arts Co-op Program offers opportunities to experience what it is like to work full-time during your studies. However, Arts Co-op provides more than just work experience; it gives you a space to explore personal and professional growth, help you make connections, meet mentors, and apply your classroom learning to the real world.
We caught up with 5 Arts Co-op alumni who share the valuable lessons learned and how these opportunities propelled their personal and professional growth.
---
Arts Co-op helped me take what I learned in the classroom and apply it to real-world problems and situations
As an International Relations student, Aliza-Marie Smith often found that she and her peers struggled to relate abstract concepts from their classes to real life applications.
During her three work terms at Crown-Indigenous Relations and Northern Affairs Canada (CIRNAC) as a Junior Analyst, Aliza seamlessly merged her academic knowledge with practical experience in supporting fiscal policy development. Through research and economic data analysis, she played a crucial role in contributing to key decision-making documents that furthered the government's commitment to reconciliation and recognition of Indigenous rights in Canada.
Her work term at CIRNAC was incredibly transformative, Aliza notes, as she was able to "positively impact the lives of marginalized peoples and become a more conscious global citizen", all while bridging the gap between classroom learning and hands-on technical work in a meaningful way.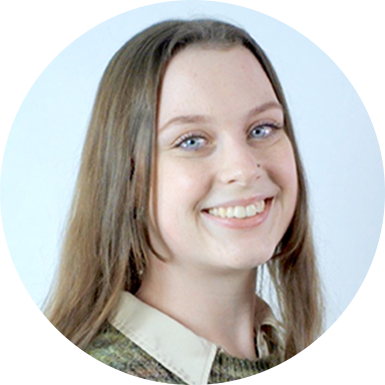 "Through Co-op I experienced the practical aspects of addressing social, political, and economic inequalities, the multifaceted impacts of governmental policies, and how international organizations impact domestic affairs."
Aliza-Marie Smith
BA'23 | International Relations and Geography
---
Arts Co-op gave me the opportunity to discover what I wanted to do in the future without the commitment of a permanent job
"In pursuing a degree that doesn't necessarily have an obvious career path, I have found that it is very important to gain work experience and develop your skills," Colby Payne, said.
Colby's work terms could not have been more different. Her first co-op term was as a summer camp instructor at the Fraser River Discovery Centre, and then in a marketing and communications role with Global Affairs Canada. Through those experiences, Colby had the chance to experience diverse work environments and explore her interests. These experiences not only enriched her skill set in writing and research but also equipped her with a valuable set of transferable skills that set her apart when applying for Work Learn positions during the school year.
"My Co-op positions allowed me to gain insight into which types of work I do and do not enjoy, as well as what I find fulfilling and what work environments I enjoy."
Colby Payne
BA'23 | Honours English Literature & Russian
---
Arts Co-op opened up doors to employment in my chosen field of study
When Michelle Wei began her Co-op work terms, she never expected her academic background to connect with her professional work. For Michelle, Arts Co-op opened the door for her to explore what it would be like to work in the federal public sector. Having the opportunity to work with both CIRNAC and the International Humanitarian Assistance Branch of Global Affairs Canada propelled Michelle into working directly with global humanitarian organizations like UNICEF, the International Committee of the Red Cross and various NGO partners, and later to a role as Lead Humanitarian Officer for Iraq.
Through these positions, she drew heavily on her coursework in Middle Eastern politics, and knowledge of historical contexts and geopolitical dynamics of the region. Having these experiences helped Michelle visualize what her future career might look like, whether it be in government relations, or humanitarian field work.
"The Co-op program was key to facilitating opportunities with employers that I would have never otherwise found, and opened my eyes to the different trajectories that I could set with my Political Science degree, which were more expansive than I ever imagined."
Michelle Wei
BA'23 | Honours Political Science & International Relations
---
Arts Co-op helped me discover that there isn't a linear path to achieving your goals
Samantha Schumacher always knew that she wanted to help people and be an advocate for social change. Before she joined the Arts Co-op Program, she thought that the path toward achieving those goals was simple: become a human rights lawyer.
However, after joining the Arts Co-op Program, Samantha was introduced to work in the non-profit sector which opened up several different paths, and a variety of careers that she wouldn't have let herself try if she hadn't been a part of the Co-op program. "Figuring out what you want to do post-grad can be overwhelming, but participating in Co-op made that decision a lot less intimidating", Samantha notes.
Her roles at Mom2Mom Child Poverty Initiative, and BC Women's Hospital Foundation broadened her idea of what being an advocate for change could look like, and even helped her to land her dream role. Samantha now works as the Coordinator of Communications and Fund Development at Mom2Mom, where she completed one of her Co-op terms.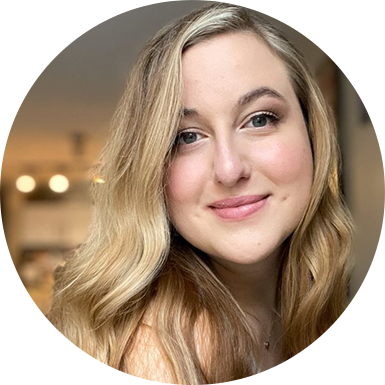 "Through this experience, I gained skills I otherwise would not have had the opportunity to and discovered a lot about myself and what matters to me in a workplace"
Samantha Schumacher
BA'21 | Political Science
---
Arts Co-op introduced me to mentors and seasoned professionals who I could learn from and build new connections
Sameer Esmail's Co-op role with the U.S. Consulate General in Vancouver, was a unique opportunity to combine his academic interests in International Relations and Business within a political setting. In this role, Sameer was introduced to mentors and senior government officials who became guides in shaping his career path and provided valuable insights into the world of International Relations.
Sameer's Co-op journey opened doors to networking opportunities, allowing him to connect with peers who shared similar aspirations, including the Young Diplomats of Canada, the United Nations Association of Canada-Vancouver's Advisory Council, and representing Canada at the 2021 Organisation for Economic Co-operation and Development (OECD) Forum. This network of like-minded individuals further enriched his understanding of potential career paths and possibilities.
"I know that my experience at the U.S. Consulate General has given me significant insight into political and economic issues," says Sameer.
Sameer's Co-op role not only provided him with practical skills and exposure to the political arena but also introduced him to mentors and professionals who played a pivotal role in his personal and professional growth.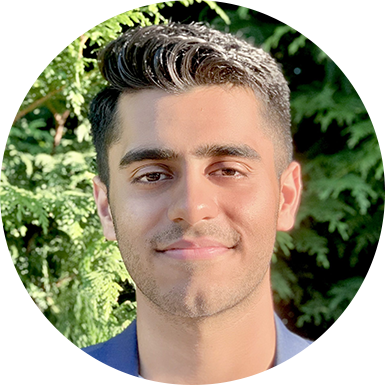 "These experiences have enriched my understanding of the non-profit space and how they connect with International Relations, providing me with a critical knowledge base."
Sameer Esmail
BA'23 | International Relations & Political Science
---
Interested in learning more about Arts Co-op, or ready to apply? Send in your application for the 2023/2024 intake by September 19, 2023!