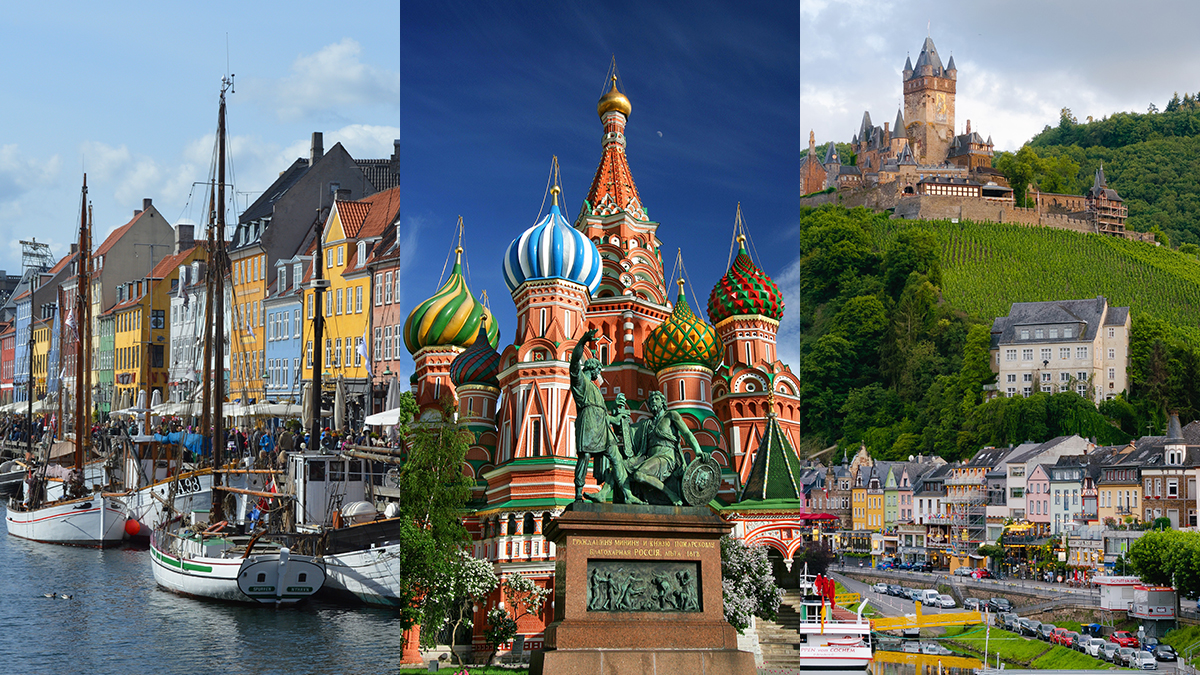 Do you want to develop a new language skill or advance your knowledge in a second language? The Department of Central, Eastern, and Northern European Studies (CENES) offers programs that delve into language learning and provides a welcoming environment for students of all levels. Explore your options through the experiences of upper-year CENES students and discover the benefits of learning an additional language.
---
German Studies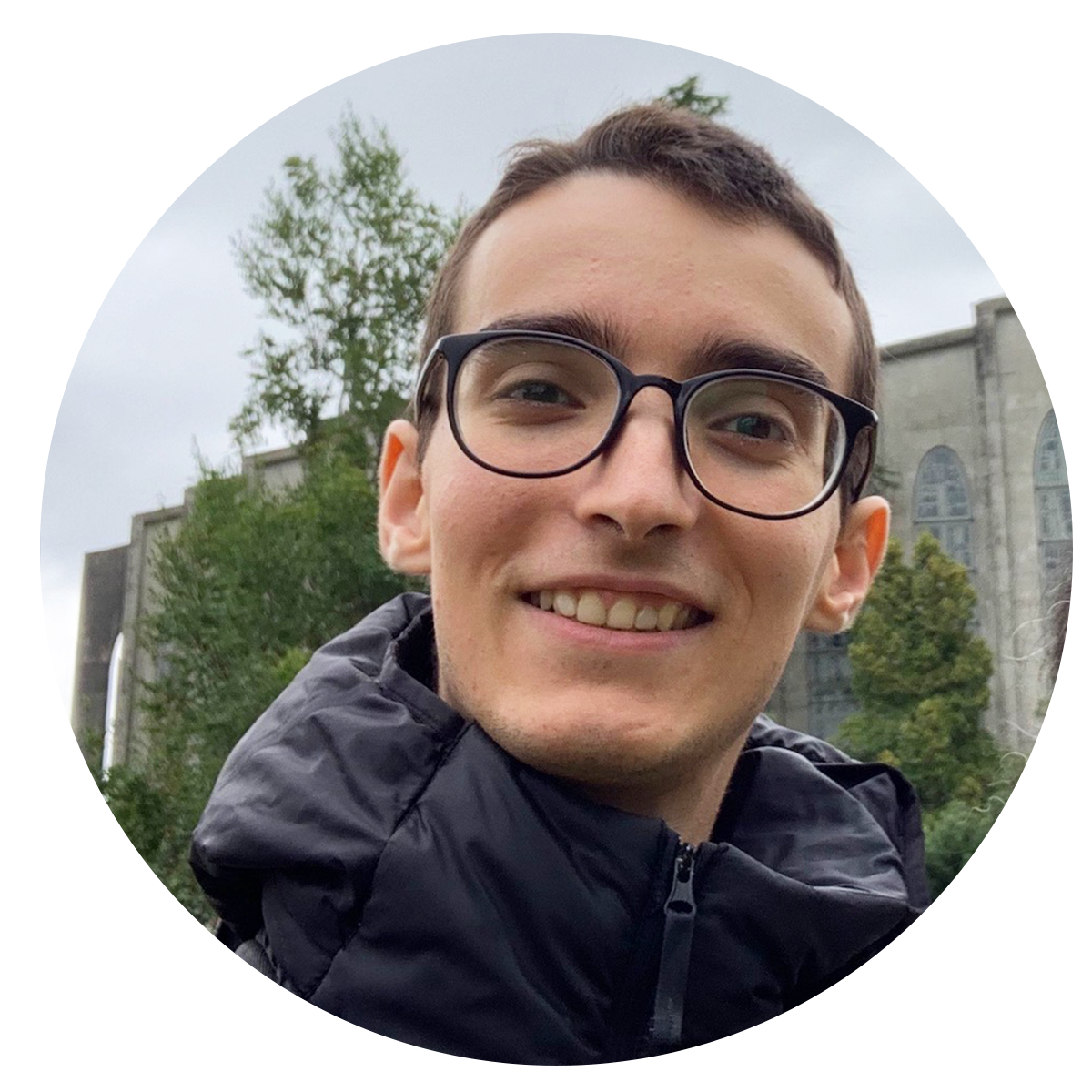 Pedro Kauffman Amaral (he/him/his)
What are some highlights from your German Studies experience?
My favourite extracurricular activities have been visiting Dr. Daniela Hempen's office to chat and borrow books from her Library of Easy Readers, the Book Club, attending the department's Christmas Party and German Singing Hour (though I participated mostly only during Advent, to learn German Christmas songs). In terms of learning experiences, I am most grateful for the opportunity to develop my critical thinking and writing skills and be exposed to significant events and themes in German culture. Of course, studying the German language itself – why I originally began taking courses in the program – has also been extremely rewarding. In this regard, GERM 325 and 313 (translation and conversational German) stand out as great opportunities to focus on German linguistics. Being introduced to the art of translation in 325 was fascinating. Another highlight of the program for me has been the excellent instructors.
---
"UBC German Studies courses are taught by a distinguished lineup of experts in language, literature, film, and media studies. We support our students no matter where they are on their language learning journey and provide them the opportunity to gain extensive experience in various humanities research methods."
Dr. Ervin Malakaj
Director of Undergraduate Studies in German
---
What was your favourite German (Level 4) course?
The topic was German-language literature in Eastern and Southeastern Europe (GERM408). This was the course in which I was challenged the most to improve my writing, both in terms of critical thinking and the crafting of sentences and essays. I attribute this to the course structure (part of which was being able to resubmit essays) and especially to Dr. Florian Gassner's meticulous feedback. It was also enriching to learn about Eastern/Southeastern European German-speaking cultures (especially since part of my family comes from somewhere in that region – we think Bessarabia).
What has surprised you most about your German courses?
It has been surprising to see how deep spiritual sensibilities contrast with brokenness and shame in German history. Being a bit philosophical, I could say that it reflects the possibilities of every human heart.
---
"Students will find an intellectual home in a vibrant community grounded in language learning and cultural analysis. Next to a rich array of German language and culture studies courses, students in our programs pursue international study and research opportunities that lead to graduate work or professional careers in the culture industry."
Dr. Ervin Malakaj
Director of Undergraduate Studies in German
---
Russian Language
Sarah Hall (she/her/hers)
Why did you decide to take Russian Studies?
I've had a personal interest in the languages and cultures of Russia and the post-Soviet states for a long time. A Russian Minor was an easy choice to further my understanding of that part of the world. I've also been interested in translation work and believe that as Russia and the post-Soviet states gain more of a modern presence and cultural foothold in the West, translation and interpretation will be invaluable skills to have in all walks of life, be that in literary, political, or personal spheres. More broadly, being a student of linguistics and two foreign languages—Russian and German—I feel more than ever that a second language is a huge benefit to have in the global society of today.
---
"There are so many different facets to the human experience and—being privy to more than before through the gateway that is a second language—I have an opportunity to expand my understanding, empathy, and compassion for ways of life I may never have considered otherwise."
Sarah Hall
---
What has been your favourite part about taking a Russian Minor?
My favorite part has to be feeling like I'm gaining a window into new cultures and peoples through the language. I hope to travel to Russia and its surrounding countries in the future and feel more confident that I will be able to engage meaningfully with the culture and people because I will be able to speak Russian.
For more classroom-specific favourites, I enjoyed the video projects that Professor Prykhodko assigned in RUSS 300. We were tasked with writing a short script and reciting it on video for her to review. I found that writing my own scripts gave me a really great opportunity to engage in creative language use, and practice constructions and vocabulary I might otherwise have forgotten. I also found it really helpful that Professor Prykhodko made the time to meet one-on-one with us after she had graded our submissions so that she could walk us through our mistakes.
I took the 300 level language courses online during the pandemic. Like everyone, I had to adjust to the online environment. I really appreciated how Professor Prykhodko approached the difficult year and made the class fun and engaging over Zoom. She made sure to incorporate Russian short texts, songs, and poetry into the curriculum which made things all the more enjoyable.
Professor Prykhodko also struck a great balance of Russian and English instruction such to the point that I enjoyed the increased use of Russian in classroom instruction and felt encouraged by how much I was able to understand and communicate. I definitely surprised myself with how much I was able to use the language, which has been one of my ultimate goals. I still have a lot to learn, but RUSS 300 was the class in which I really felt like my goal of fluency might be attainable.
What surprised you most about your Minor?
The biggest surprise was the professors. I studied both language and/or literature with Professors Prykhodko, Chitnev, and Bowers and have greatly enjoyed learning with all of them. Being generally shy and unsure of myself, I was apprehensive of taking language classes at the university level because I'm not always comfortable participating actively in the classroom. All three professors that I have worked with in my Russian Minor have been incredibly welcoming and encouraging. Their passion for what they teach is infectious and I have come to feel much more confident in my ability to participate meaningfully in language classes because of them.
---
Scandinavian Studies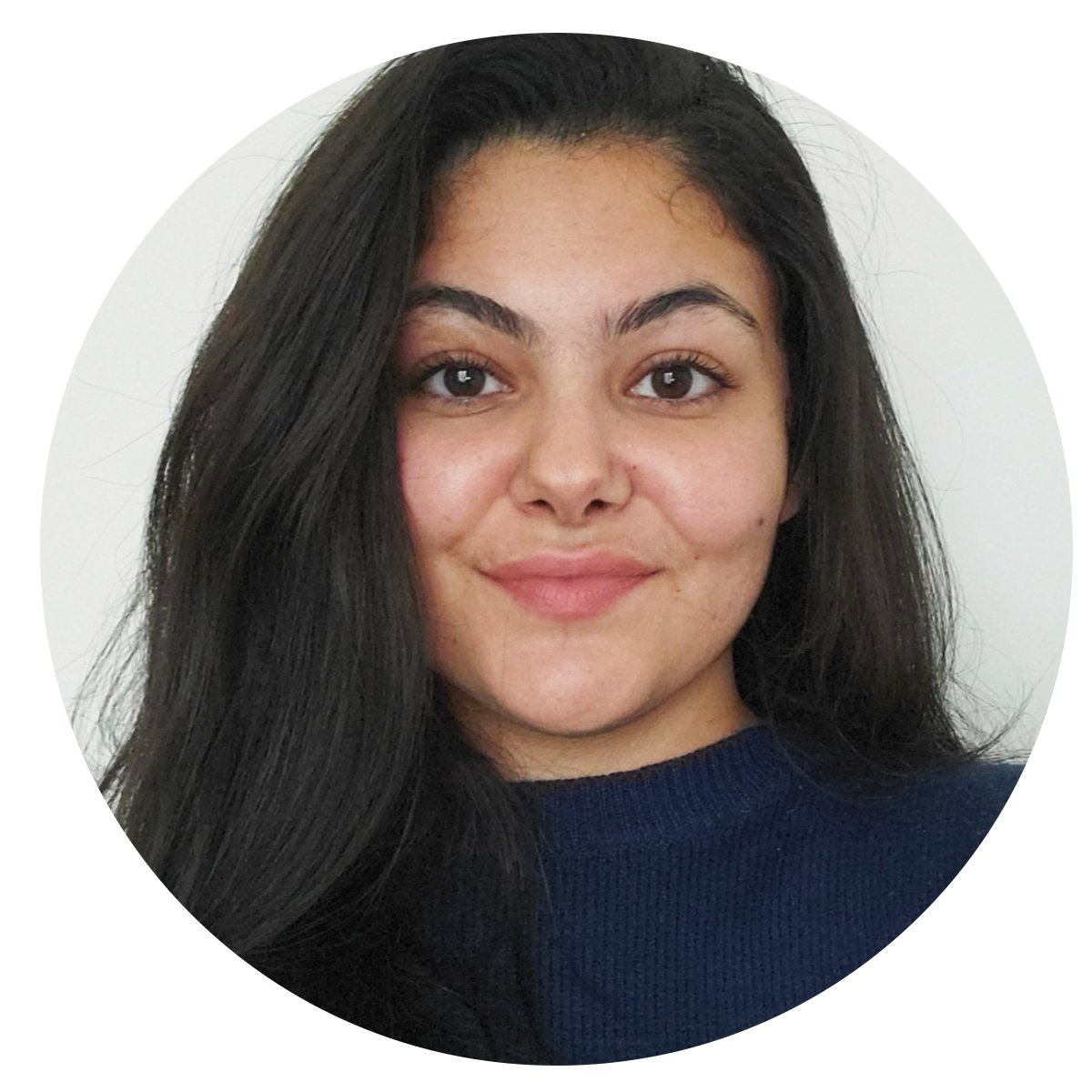 Ashley Samsone (she/her/hers)
Tell us about your Scandinavian Studies learning experience.
The amount of support I've received from every professor, faculty member, and peer has been one of the best parts of the experience. Everyone wants everyone to succeed, get involved, and learn everything we can in the short amount of time we have together. I learned various ways to build a strong and authentic network professionally with many guest speakers, and with my classmates.
Another part of my experience was receiving help with increasing my confidence in the classroom. At first I was nervous to participate, but between all of our class exercises—including Swedish language classes—the open and positive culture created by professors, along with their encouragement to interact with everyone and workshop our ideas has made me a better student.
What has been your favourite part about Scandinavian Studies?
My favourite part is meeting new people. During this past year and a half, being social and interacting with others have been difficult, so I appreciate the professors' extensive efforts to have students get to know each other whenever possible – both during and prior to the pandemic. Another favourite experience was when Professor Karlström invited two directors to guest lecture in our Scandinavian Cinema class (SCAN 337). We watched their movies, talked about the films as a whole class prior to the guest speakers attending. It was so exciting sharing our ideas. Many of the classes I took in the Minor did this, such as Danish and Northern European Cultural Studies (SCAN 414).
What is your favourite Scandinavian (Level 3) course?
It's a tie between Norse Mythology (SCAN 335) and Scandinavian Crime Fiction (SCAN 336). We talked about the themes of myths, Nordic history, authors, current events, and oral traditions. We covered a range of topics—language, literature, history, politics, and more—to gain a deeper understanding of the texts being read. I appreciated how the professors engaged with us to further develop our group work, research, and analytical skills, while also paying close attention to the element of storytelling. Coming to class was like stepping into a book.
---
"Students will see how their favourite Nordic Noir tv shows, films and novels offer the potential to mirror contemporary society and learn how this genre highlights recognizable themes such as globalization and migration issues, environmental concerns, and gender roles and expectations. After taking this course, students will have gained more general knowledge about Scandinavia and its geography, cultures, peoples and languages as well as receiving plenty of tips in case they want to visit someday!"
Dr. Lena Karlström
Lecturer in Swedish and Scandinavian Studies and Scandinavian Undergraduate Advisor
---
What surprised you most about your Minor?
Fitting into a community that was already very tight knit. Sometimes it can seem difficult to fit in, but I always felt welcomed in every class, social gathering, and study session. People make an effort to get to know you and want to see you do well. What surprised me was how these interactions helped me succeed.
Why would you consider taking a CENES Major?
I would consider majoring in CENES because the professors are very encouraging and caring. It can be difficult to learn a new language, but I enjoyed my two years of Swedish studies and all the fun that came with it. I would also consider a CENES major because of the interesting Go Global opportunities, the welcoming and supportive community, as well as the extensive list of courses that are fun, interesting, and cover so many topics.