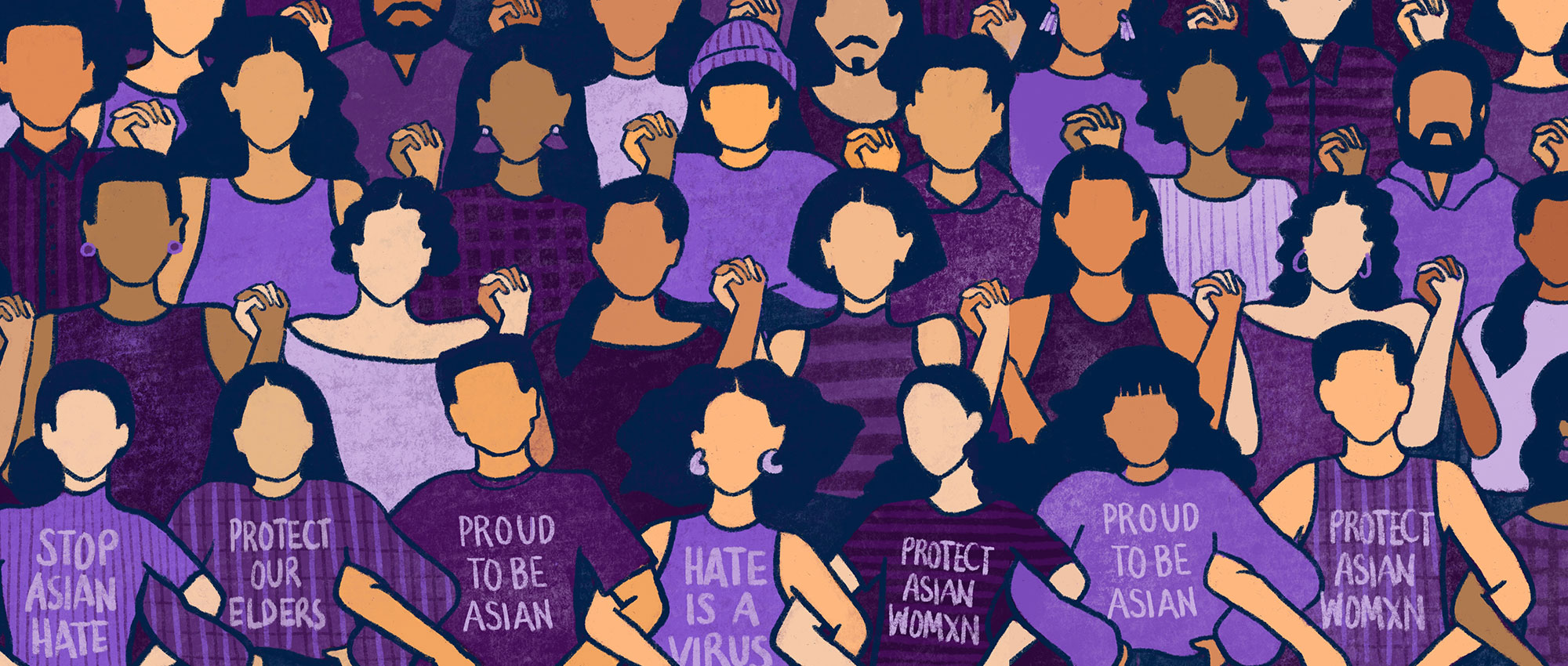 By Aydin Quach (he/him/his), Master of Arts in History candidate. Aydin is of Chinese-Vietnamese heritage.
On January 21, 2023, while many folks were preparing to celebrate the Lunar New Year, tragedy struck. In Monterey Park, California, a man entered a ballroom where people were gathered for festivities and started shooting, killing eleven and injuring nine. What was a joyful occasion had quickly shattered.
These spaces of joy and celebration are crucial to our communities and methods of care in a period of heightened anti-Asian hate. In the days following the shooting, I heard from folks that this could not be part of a larger conversation about anti-Asian hate since the perpetrator was Asian himself. However, let me be clear: the discourse reverberating from this instance builds upon anti-Asian hate for what it highlights. It shows that, as a society, we are transfixed on the motives (who did it?) rather than solutions (how do we fix this?). Race is not where we stop when it comes to violence. Moreover, I see the inability to find reliable spaces of joy and celebration as a critical roadblock to fighting anti-Asian hate. To find solidarity, to find community, and to fight hate, we need joy.
I reflect on my own experience of what transpired a few days before the Lunar New Year here in Vancouver. I was sitting at the kitchen counter of my friend's apartment with my chosen family: a hodgepodge of queer Asian folx from all across the country and the world. Many of my friends were living away from their families and communities—whom they would typically celebrate the Lunar New Year with—for the first time. So, as a group, we decided to gather and celebrate together. We bought ingredients from T&T to puzzle together a meal of steamed fish, Chinese tomato egg stir-fry and steamed vegetables with the help of a Hong Kong cooking Youtube channel. As we relearned the food that our parents made and celebrated together, I was reminded of the importance of my Asian heritage and identity: something that, for much of my life, I pushed away with every insistence from my parents for me to take Chinese Saturday school classes to learn Mandarin. Finding a safe space to reclaim my heritage and language, and to feel joy through it, is powerful and necessary.
"To find solidarity, to find community, and to fight hate,
we need joy."
This is the fourth year I have been invited to write for the 'Through our eyes, with our voices' series. While earlier editions focused on students, faculty and staff perceptions of anti-Asian racism, I have found myself—perhaps as a result of living through the pandemic and the pain that has been inflicted on our communities, family and friends—inspired to write about the power of joy, and the importance of finding spaces and places to practice and celebrate it.
Scholar Sara Ahmed writes in Feminist Killjoy that demanding and making space as minority groups are oftentimes considered a "killjoy" in a world where White, straight cis-men are in positions of power. That is to say, our needs are seen as inconvenient and easily characterized as being "too demanding" or "too loud" and that we should stay quiet. My practice as a scholar, a student and a person is, frankly, to adopt the killjoy mentality: that my joy is essential and that I should demand space for myself to celebrate and be proud of who I am. In joy, we find solidarity, community, and empowerment to face everyday challenges and new ways to love ourselves and others. And so, I wish to guide you through where I find Asian joy and the importance of Asian joy in a world where we are constantly under astronomical amounts of stress to work, perform and labour as marginalized people.
Joy comes to me most often on the dance floor. I feel at home while dancing in the shadows of the shining lights and concussive beats from the speakers. The nights when I dance away with my other Asian friends are when I find myself in love with my identity and my queerness. Yet, this joy I feel in the darkness of the nightclub is not always what it seems. While it is dark, my identity as a queer, Asian person sticks out in the crowd of White bodies. I remember vividly after one New Year's party in Vancouver when I was waiting for my ride home, and a White man pointed at my face and said, "what the f*ck is that?" and another one where a man called me a "f*g ch*nk." This peculiarity of finding a home on the dance floor that, in many cases, was not built for me, is what drew me to researching raves and music festivals as a grad student.
"Being able to exist on the dance floor with my friends—every step, laugh and smile—is my act of protest…"
Raves were historically created by marginalized Black and Latinx LGBT+ folx in the 1970s and 1980s (at least within the contexts of the US rave scene—the term "rave" and the associated activities that correspond to such events dates back to the 1950's in the UK). I find the co-opting of these spaces by White people and the transformation of these spaces into White spaces to be perplexing given this history. It also makes my presence in these spaces, as a marginalized Asian person, not just an act of defiance, but also a "killjoy" to White folks, as demonstrated by the comments I have heard. Being able to not merely exist on the dance floor with my friends, but radiate joy with every step, laugh and smile, is my version of killjoy. It is my act of protest and proclamation that we exist, and our Asian identities will find a space for joy.
In times of increasing scrutiny of who we are as Asian Canadians, where we are asked to choose a side between being Asian or being Canadian, we need to strive to find joy that helps us process the complexity of our identities. It is our practice of self-care and love. We need to find time—and spaces—to dance, smile and laugh.
This is the final installment in a four-part series, featuring student, faculty and staff voices from UBC's Asian community.
---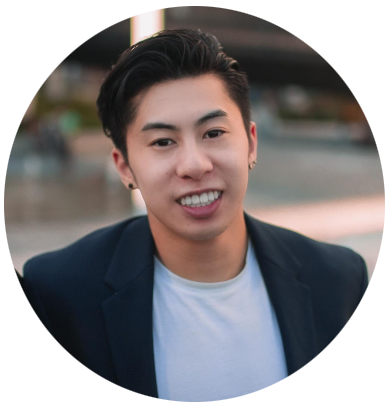 Aydin (he/him/his) is a Masters degree candidate in the UBC Department of History. His research pertains to sex, gender, race and sexuality in modern Southeast Asia through examination of material objects such as clothing. His thesis is tentatively about military garments that become sexualized/fetishized objects and symbols of masculinity. Aydin is also a researcher of raves and queer Asian subcultures and is working on research around gay Asian ("gaysian") ravers and how they navigate the North American rave scene and build community.
Aydin's place of work is situated within the traditional, ancestral and unceded territories of the xwməθkwəy̓əm (Musqueam), Sḵwx̱wú7mesh (Squamish) and Səl̓ílwətaʔ/Selilwitulh (Tsleil-Waututh) Nations.