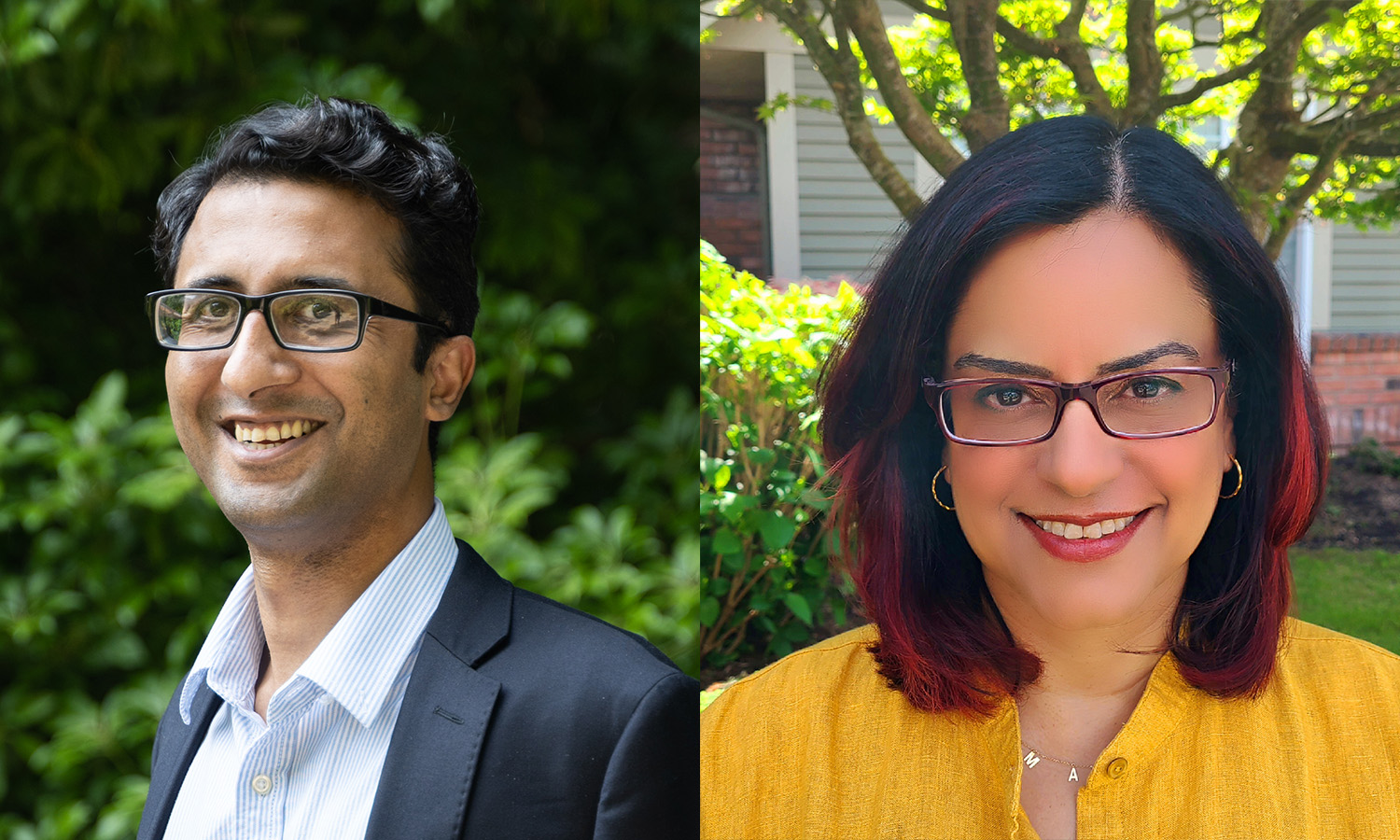 May is Asian Heritage month. We reached out to professors from the Department of Asian Studies and the Department of Psychology to talk about who inspired them to pursue being scholars, what they're currently working on, and how decolonization education happens in their classrooms.
---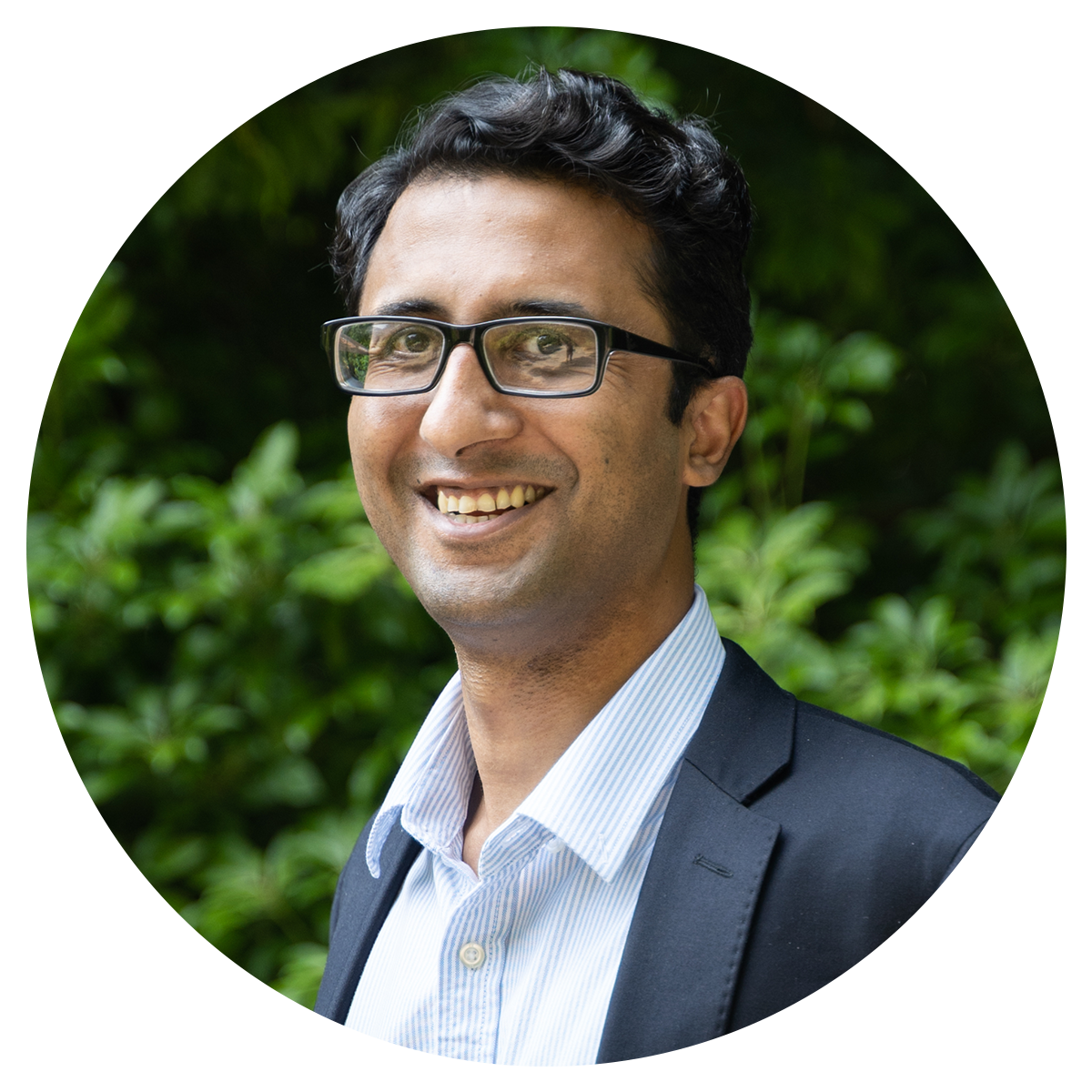 Dr. Hasan Siddiqui (he/his)

Assistant Professor in the Department of Asian Studies
Hasan Siddiqui is a historian of South Asia specializing in early-modern intellectual history. He holds a PhD in History from the University of Chicago and is currently an Associate Editor for the Journal of South Asian Intellectual History.
What or who inspired you to pursue your career path or area of expertise?
My area of expertise is the history of early modern South Asia (1500-1800 CE). I chose the early modern period for the same reason I think many others do. We think of this time as one that was very different from our own, yet it was marked by the beginnings of many dynamics that would come to define the modern condition. So working on this period makes it possible to analyze the modern world in light of long-term processes, which is something I found and continue to consider an interesting and challenging task.
There was also a widely-felt sense, when I was a student in the early 2000s, that the particular way of ordering the world that we had grown up with was coming to an end, and this motivated a lot of interest in the different ways that the world had been ordered in the historic past. Early modern South Asia was part of one prominent historic world order in the sense that it belonged to this connected geography of post-Mongol Muslim empires that stretched across Eurasia.
What are you researching right now that you're excited about?
My specialization is in intellectual history, and my work hitherto has focused on thinkers and writers in the orbit of the Mughal empire, the dominant early-modern state in South Asia. Currently, I am at work on a couple of different projects. The first looks at the history of political ideas, and explores how Mughal imperial ideology developed in a field of contestation featuring actors like aristocratic rebels and Islamic scholars. The second project is a study of "encyclopedic self writing" in the late empire — that is, autobiographies embedded in sprawling texts where the authors tried to pack in literally everything they knew, from the most mundane things like recipes to ideas about the cosmos and the right way to live and die.
---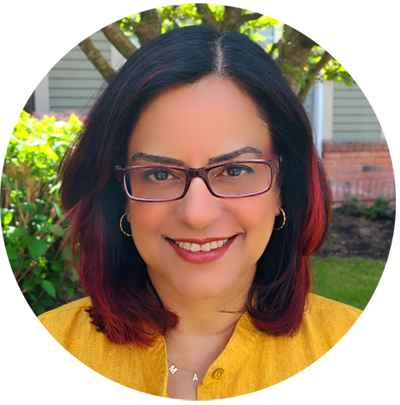 Dr. Sunaina Assanand (she/her)

Professor of Teaching in the Department of Psychology
Sunaina Assanand's primary areas of scholarly interest are Community Psychology, Cultural Psychology, Gender Psychology, and the application of Psychology to global development. Additionally, she has served a five-year term as Associate Dean, Student Success for the Faculty of Arts. Sunaina has been recognized as one of several "Women Who Inspire and Create Positive Change" through UBC's Celebrating Women campaign. She has served on prominent committees such as the President's Task Force on Anti-Racism and Inclusive Excellence and UBC's Presidential Search Committee. Sunaina has received the Knox Master Teaching Award and Killam Teaching Prize for excellence in undergraduate education and the Just Desserts Award for outstanding contributions and service to students. 
Who is an Asian person you admire or who has mentored you?
My mother has been my most significant mentor—both professionally and personally.  Her early years of schooling were at a gurukul in the birthplace of Mahatma Gandhi. There, she was exposed to Gandhi's teachings, including teachings related to self-discipline, humility, humanity, and non-violence. As a South Asian refugee from Uganda, she promoted and enacted these teachings in Canada. In 1991, she founded the Vancouver and Lower Mainland Multicultural Family Support Services Society, an organization that offers culturally-responsive services to immigrant, refugee, and visible-minority women, children, and families who experience domestic violence. To date, the organization has counselled and supported over 43,000 women and children. In recognition of her commitment to anti-violence and work in the anti-violence sector, she was appointed to the Order of British Columbia in 2020 and received an honorary Doctor of Laws from UBC in 2021.  Before her death, she shared with me words that she described as her greatest wisdom: "Be kind to everyone always."
What words of empowerment or advice would you give to your younger self?
When I was younger, I believed that I could avoid the adverse impacts of racism and sexism through dedication, hard work, and ethical engagement. Regrettably, over the years, I learned that I could not avoid these adverse impacts. Given my belief in meritocracy, it was difficult to accept that I was, in fact, multiply stigmatized by my race and gender.  Accordingly, I would advise my younger self to recognize and understand the realities of racism and sexism, particularly within the systems in which we work. Moreover, I would encourage my younger self to speak boldly about her observations and experiences, to work with allies to challenge racist and sexist systems, and to persevere to ease the path for others who will follow. 
How do you facilitate anti-racist and decolonizing education in the classroom?
Psychology is a largely Eurocentric discipline—developed in the West, with an overreliance on Western samples. In an attempt to challenge Psychology's Eurocentric focus—and decolonize our curriculum—I have developed an upper-level undergraduate course that examines Psychology's contributions to international development. Through critical reflection, case-based learning, and problem-based learning, the course draws students' attention to ethnocentrism and racism in Psychology, Indigenous Psychologies, and research methods that advance community engagement. In past years, students have applied course content abroad, through international service learning placements in which they have supported local initiatives in Kenya, South Africa, Swaziland, and Uganda—initiatives that have been determined and developed by local NGOs and the communities that they serve. In the years ahead, I hope to increase accessibility to the course, making it available to more Psychology students earlier in their degree.
---
Dr. Hasan Siddiqui and Dr. Sunaina Assanand both live and work on the traditional, ancestral and unceded territories of the xwməθkwəy̓əm (Musqueam), Sḵwx̱wú7mesh (Squamish) and Səl̓ílwətaʔ/Selilwitulh (Tsleil-Waututh) Nations.