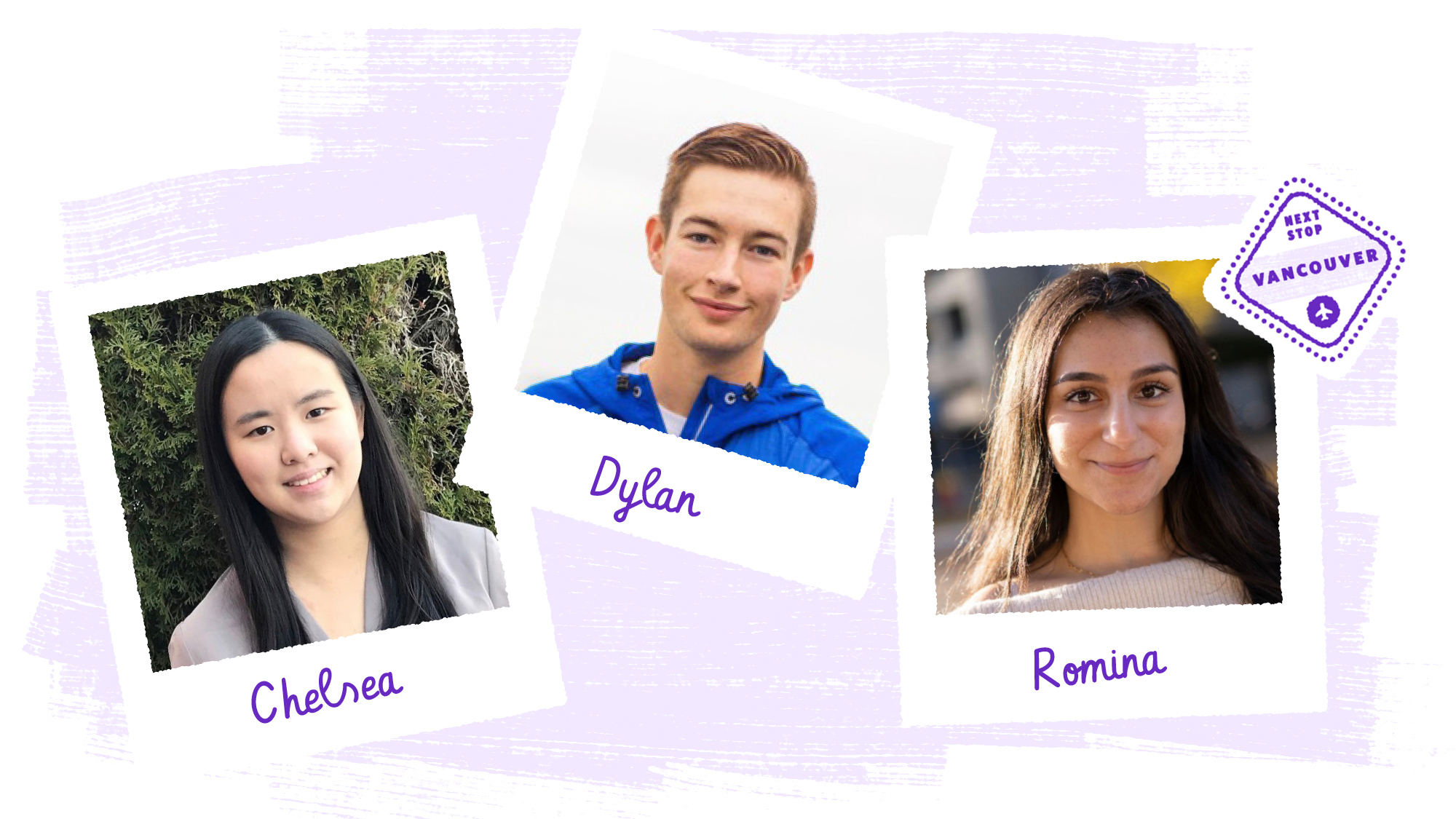 With more than 16,000 students, 90 programs, and 3,000 courses, the Faculty of Arts is the largest and most diverse faculty at UBC, full of unique involvement opportunities and a wide range of clubs, student groups and close-knit communities.

We spoke to three domestic students about why they chose Arts at UBC, their favourite thing about their experience here, and their advice for domestic students considering studying at UBC.
---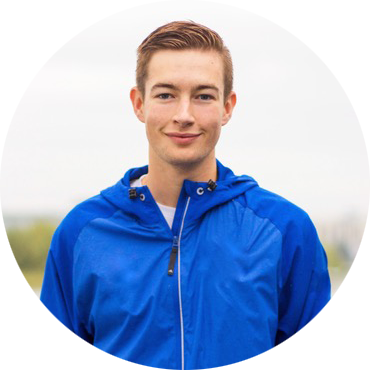 Dylan Annandale, 5th-year Honours English student
Dylan is a multi-sport athlete (cycling, rowing), editor for The Garden Statuary, and a member of the UBC English Students Association.
Why did you choose Arts at UBC?
I chose UBC Arts for three main reasons. The first is the wide breadth of scholarship and research offered in the Faculty of Arts. I wasn't someone who had their entire degree planned out before applying to university; however, knowing that there were a variety of potential avenues within the Faculty helped me keep an open mind when applying. The second reason was the opportunity to study and live in a beautiful city like Vancouver. I am someone who loves the outdoors, so the opportunity to live in a city with options for hiking, skiing, and swimming nearby was a key factor in my decision. Lastly, I chose to study at UBC Arts because UBC has a strong reputation that has positioned me well for jobs and further graduate studies following my undergraduate degree.
What's your favourite thing about your UBC Arts experience so far?
My favourite aspect of studying at UBC is the interdisciplinary opportunities for coursework, research, and collaboration. As an Arts student, I have developed a unique blend of analytical and creative skills that I have been able to apply across an array of disciplines. While many of these experiences occurred across fields within the Arts faculty, I found that my knowledge base was also useful across fields like applied biology and computer science. I would say that out of all the courses I've taken, my favourite was a rhetoric course studying topics in science, technology, and medicine because it was the perfect application of my Arts skillset across a different discipline.
What advice do you have for domestic students considering studying at UBC Arts?
My advice for a prospective Arts student would be to allow yourself room for change, growth, and discovery when plotting the course of your degree. There were many disciplines that I didn't know existed before applying to UBC; however, once I started studying here, I changed the course of my degree multiple times because I kept discovering new fields that excited me. While it's important to approach your degree with a plan, remember to keep it flexible! In my own experience, I found that I am more likely to excel at the research and coursework that I enjoy. Therefore, I recommend reflecting on which areas of interest and inquiry genuinely make you excited when considering your options at UBC.
---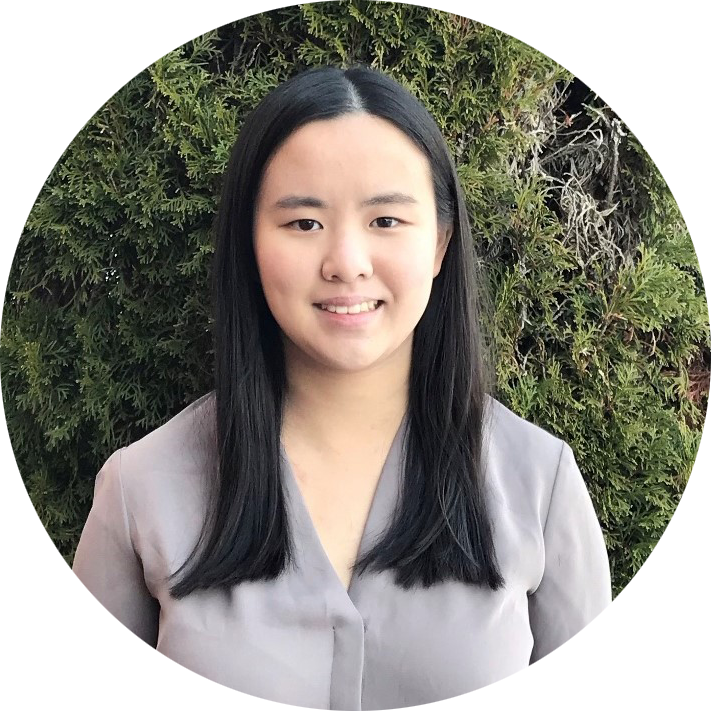 Chelsea Jang, 4th-year Speech Sciences student minoring in Special Education
Chelsea is a research assistant at the Mortenson Lab and Language and Learning Lab. She has been involved with the UBC Work Learn program at BC Children's Hospital Research Institute, Arts Undergraduate Society (AUS), UBC Recreation, Speech and Linguistics Students Association (SALSA), and Language Sciences Undergraduate Research Conference (LSURC).
Why did you choose Arts at UBC?
Entering UBC in my first year, my scholarly interests were interdisciplinary and spanned different fields. The Faculty of Arts offers a range of programs and learning experiences to explore diverse disciplines. Therefore, I knew that I could explore my interests and find a specialty in Arts.
What's your favourite thing about your UBC Arts experience so far?
My favourite thing about UBC is the campus! UBC has a beautiful campus with state-of-the-art buildings, research facilities, recreation centres, student spaces and breathtaking scenery. I encourage students to take a break from studying to explore what campus has to offer.
What advice do you have for domestic students considering studying at UBC Arts?
My one piece of advice for prospective UBC Arts students is to explore the numerous opportunities outside of the classroom that the Faculty of Arts and UBC have to offer! I encourage students to browse and join clubs, student associations, recreation activities, leadership positions, student jobs, and research opportunities. Engaging in these activities enables one to find a sense of community, especially with others that have similar interests. Also, students may pursue opportunities that are not necessarily related to their degree, which allows for an even broader expansion of knowledge.
---
Romina Hajizadeh, 3rd-year International Relations student
Romina is a UBC Student Senator and UBC Unload Comms Director.
Why did you choose Arts at UBC?
I chose Arts at UBC because of the diverse range of opportunities available! I love that our Faculty encompasses everything from English to Computer Science. There are so many opportunities for growth intellectually, socially, and personally. My dream programs were International Relations and Middle East Studies, which are both in Arts, so I always knew this would be my home for undergrad.
What's your favourite thing about your UBC Arts experience so far?
My favourite thing has definitely been the amazing people I've met here. I was involved in the Arts Undergraduate Society for two years, and found my earliest community there. From there, I was able to grow into my current roles at the Alma Mater Society (AMS) and UBC Vancouver Senate, doing things I never even imagined I would be doing in high school! Additionally, my professors and peers are so intelligent and kind, and have inspired me so much throughout my academic journey. The community we have at UBC Arts is so driven, passionate, and dedicated. I consider myself very lucky to be in this environment throughout my degree as it pushes me to reach new heights professionally and personally every single day.
What advice do you have for students considering studying at UBC Arts?
Use this time to really explore your interests. The Faculty of Arts is large, which may seem intimidating, but that means it's full of opportunities. Whether it be Arts Co-op, a Global Seminar, a Work Learn position, or a specific club or society you're interested in, I would highly encourage you to pursue it and try new things! The sky (or in this case the top floor of Buchanan Tower) is the limit.
---
Your UBC Arts journey starts here. Customize your experience with first-year programs designed to ease you into university life and 90+ undergraduate program options.