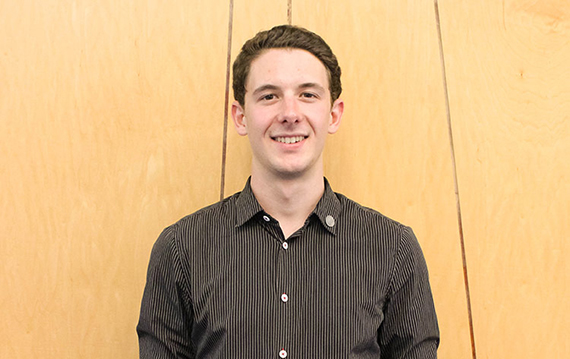 Program of Study: Honours Economics
UBC Affiliations: Common Energy UBC, UBC Climate Hub
UBC Awards: HSBC Emerging Leader Award (2019), Wesbrook Scholar (2019), Edward JC Hossie Student Leadership Award: Volunteerism (2019) Economics Undergraduate Award (2018-2019); Trek Excellence Scholarship for Continuing Students (2015-2016); UBC John Young Memorial Prize in Economics (2015); UBC Arts Student Award (2015-2016); Chancellor Scholar (2014)
How can we connect with you (social media)? LinkedIn
Why did you choose your academic program of study?
I've long had the career ambition to work in the field of international development on issues close to my heart such as climate change, gender equality, poverty and early childhood development. I believed Economics would give me the tools and skills to become a more effective advocate for the issues I cared about.
What are some of the meaningful experiences you've had at UBC?
I have honestly had so many, I'll just name a few!
In the summer of 2018 I was involved in an International Service Learning placement in Enoosaen, Kenya with Kakenya's Dream, a community-based organization working to educate and empower girls and end female genital mutilation and child marriage. Collaborating with Kakenya's Dream helped solidify my passion for work on gender equality and education.
In the 2017-2018 academic year, as Co-Director of Common Energy UBC, I worked with the brand new UBC Sustainability Collective to successfully advocate for including climate action and climate justice in UBC's new Strategic Plan, and build support to found the UBC Climate Hub. Working with that dedicated group of brilliant and kind people both helped me push my comfort zone and made me feel right at home in a community.
In the 2018-2019 academic year I completed my honours Economics thesis which explored how manufacturing plant closures influence the ideological composition of the US Congress. After so much deep thought, and many sleepless nights, submitting my thesis felt like a lifelong accomplishment.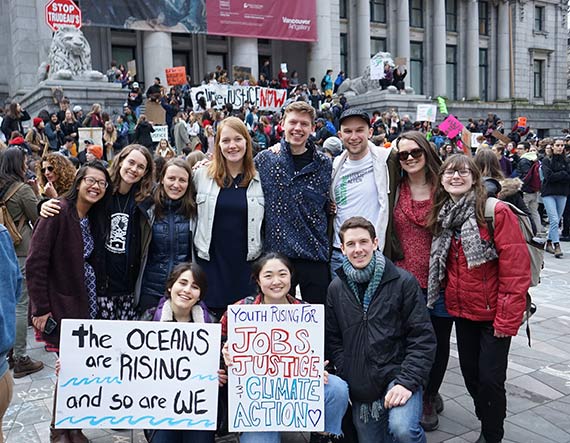 What's an important life lesson that your involvement activities have taught you?
That teamwork and community are essential to making change in the world. A group of people with a common purpose is a powerful force, and being part of change-making communities is an incredibly fulfilling and joyful experience. Also, know your values, and align your life and work with them as best as you can.
 You recently received a 2020 Outstanding Leader Award. What does it mean to be a great Arts student leader?
Being recognized with this award is humbling. To me, it means "keep up the good work."
What are the top three things that every Arts student should try before they graduate?
 Attend a strike or protest
Join or start a team working on making the change you want to see in the world
If you're able, take a term away from UBC to do soul-seeking, co-op, exchange, international service learning, etc.
If you had the chance to restart your UBC experience, what would you do differently?
Linger after class to chat with my professors and attend office hours every single week.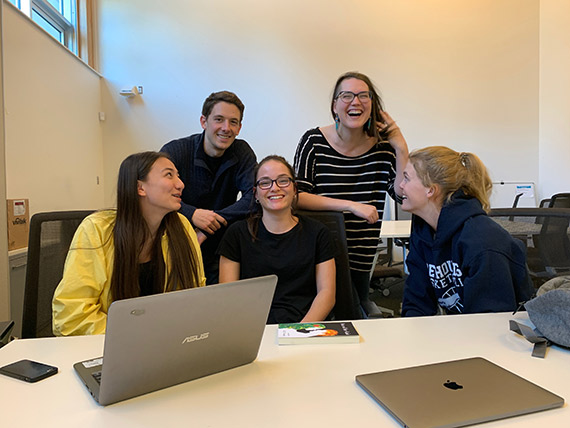 What's next for you?
I completed my degree requirements in December. Since January, I have been the Executive Director of Be the Change Earth Alliance, a Vancouver-based charity focused on empowering the next generation of change makers through action-oriented environmental and social justice education.