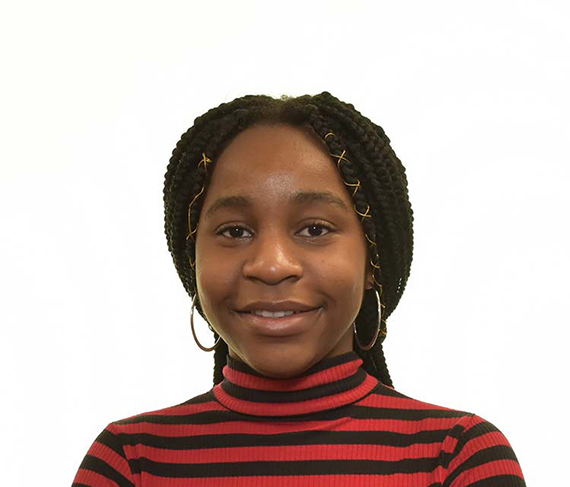 Hometown: Ibadan, Nigeria
Program of Study: Sociology (Major), International Relations (Minor)
 UBC Affiliations: International Scholars, Center for Accessibility, UBC Childcare Services, International Student Development, Museum of Anthropology, Equity Ambassadors (UBC peer programs), Equity Student Advisory Council (ESAC), UBC Africa Awareness Initiative (AMS Club), UBC Sexual Violence Prevention and Response Office (volunteer)
 UBC Awards: Sanderson Family Service Award in Arts, Bhagwan Kaur wife of Gokal Singh of Halwara Award in Arts, Trek Excellence Scholarship, Karen McKellin International Leader of Tomorrow Award.
 How can we connect with you? Facebook
---
What are some of the most meaningful experiences you've had at UBC?
Working with International Student Advising as a student worker has been such an impactful experience for me. As an international student, it was a unique experience of combining familiar/relatable experiences with continuous learning and professionalism in my roles supporting students. It was also encouraging to witness the ways international students show resilience, managing crucial matters like immigration while also meeting other expectations as students. Additionally, it was remarkable to see how other members of the community are involved in support, particularly the dedicated staff at the ISA office.
I am also glad that I found community in Africa Awareness Initiative (AAI) club and relish the memories made as a dance team member and member of the executive team. It was great to be part of a group of talented and committed students who learned from and uplifted one another as we celebrated cultures through dance and other club programs.
It has also been inspiring to volunteer with others who are passionate about positive change regarding social justice issues, toxic party culture and so on. One of such phenomenal experiences I had was volunteering as a "Red Frog" where we handed out water and snacks for rehydration at campus events like the AMS block party, while offering support like 'hanging out' with students until a friend arrived or cleaning up after the event.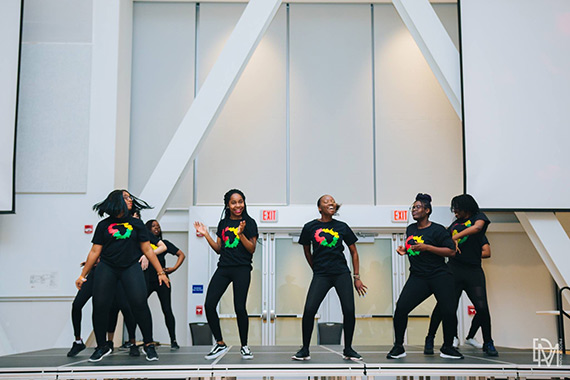 What's an important life lesson that your involvement activities have taught you?
Prior to university, I had a different impression of who should engage in out-of-class activities. Now having gone through university, one thing I have learned is that you have something to offer — whether it is your ideas, or qualities you know you have or don't even know you have yet. You owe it to yourself to find people and find or create space where you can thrive — be supported and support others. In short, you matter. You are a valued member of your community and therefore you have the capacity to help shape it in the right direction.
I have also learned what might seem obvious, yet a constant challenge to many of us, that individuals thrive best staying connected to communities. Especially in challenging places/times it is important to find belonging (this might be to more than one community). It is also crucial to be open to and committed to learning about the history of the Indigenous land you exist on and try to understand what this means to your studies or how it shapes your role.
"I think that to be a great Arts student leader, one needs to have empathy, to better understand peoples' experiences. You also need to enjoy working with people and learn to be a good listener."
Ilerioluwa Okusi
Outstanding Leader in the UBC Community
You recently received a 2020 Outstanding Leader Award. What does it mean to be a great Arts student leader?
I think that to be a great Arts student leader, one needs to have empathy to better understand peoples' experiences. You also need to enjoy working with people and learn to be a good listener. Most times, you will be working with teams and it is important to recognize the value that others bring, and to offer the same grace yourself. I also think that you need a certain level of curiosity to constantly learn new things. Courage is also important, to be willing to engage in difficult conversations, as usually change comes with some tension.
What are the top three things that every Arts student should try before they graduate?
Try securing professional work experience if that's something you're interested in. Whether it's Arts Co-op, Arts Internship Program or Work Learn, this is a way to explore, learn and tailor your university journey to what you envision for yourself and will help you find your niche, career or work wise.
Explore your interests beyond the classroom: join a club, volunteer, attend an event. Try to find opportunities to apply 'classroom knowledge' to out-of-class experiences. Participate in campus initiatives like Thrive Week, Sexual Assault Awareness Month, and other important campaigns focused on issues that affect our community.
During the first week of school, there are lots of "Welcome back" events happening. This is a great time to try out clubs and enjoy free food. Even if you end up not joining the club, you meet new people which helps you feel connected to our large campus community.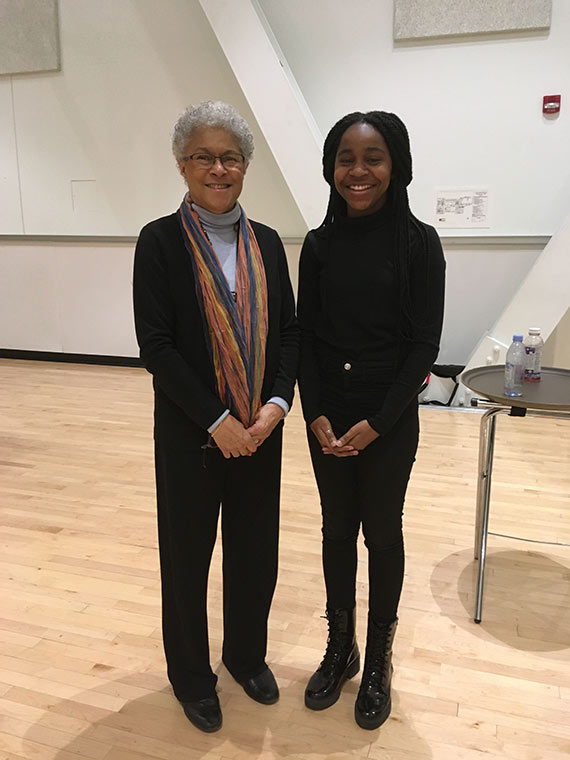 If you had the chance to restart your UBC experience, what would you do differently?
Because I transferred to UBC half-way through my second year, I occasionally thought about what it would be like if I had started in first year. I always wanted to have the first-year experience and the full Jumpstart memories like the International Welcome at the Chan Centre.
If I had more time, I would probably have gotten involved with the Arts Co-op program. From what I have heard, it is a great opportunity to get acquainted with work-life balance and life outside university.
Nonetheless, I appreciate what I have experienced during my time at UBC and also realize that sometimes you get another chance at things/memories you think you missed. For instance, I actually got to attend the International Welcome of 2019, although not as a first-year student, but as a student worker. Still, it was definitely great to have a version of the experience!
What's next for you?
Currently, I am finishing my research with Museum of Anthropology (MOA) for the Decolonizing African Collections (DAC) project. After that, I will work on some personal projects — I am considering taking an online computer science class (we'll see how it goes!) and hopefully I get a job at some point in the future (fingers crossed).