"So, what should you to do after you graduate?"
If that question makes you want to bite your nails, you're not alone. Every student and new graduate goes through ups and downs – juggling doubts, taking detours, soul-searching – to figure out what they're going to do in life. It's all part of the adventure of self-discovery: stressful at times, but also full of exciting new possibilities.
We spoke to Arts Alumni to find out how they navigated their career paths and what tips they have for current students and recent graduates. Here are their top 10 tips and resources.
1. Follow your heart, fill your niche

Yes, yes, we've all heard it before, from Cinderella and Ariel and all those doe-eyed Disney princesses who live happily ever after. In the interest of societal or family expectations, finances and realistic goals, following your dreams is easier said than done.
But we'll risk cliché to tell you again: your heart is a powerful compass. What are you good at? What topics and issues do you care about? Choose a career path that motivates you.

"The best professional advice I was given is find your niche," says Faisal Paktian (BA '17). "Hundreds of people graduate from every program every year. They all look for the same jobs with the same qualifications. What sets you apart immediately after graduation is not how much you market yourself, but how you market yourself. What is it about you specifically that would benefit the place you want to work in? Everyone brings their own unique addition to a workplace."

"I believe the biggest challenge throughout anyone's life in launching a career is defining yourself," says Marc Goffaux (BA '17). "What are you good at? How can I be of value to this world? How do I balance those two things with what I enjoy doing, and what I am passionate about? Once you nail those questions down, a career naturally ensues from the choices to follow."
2. Talk to people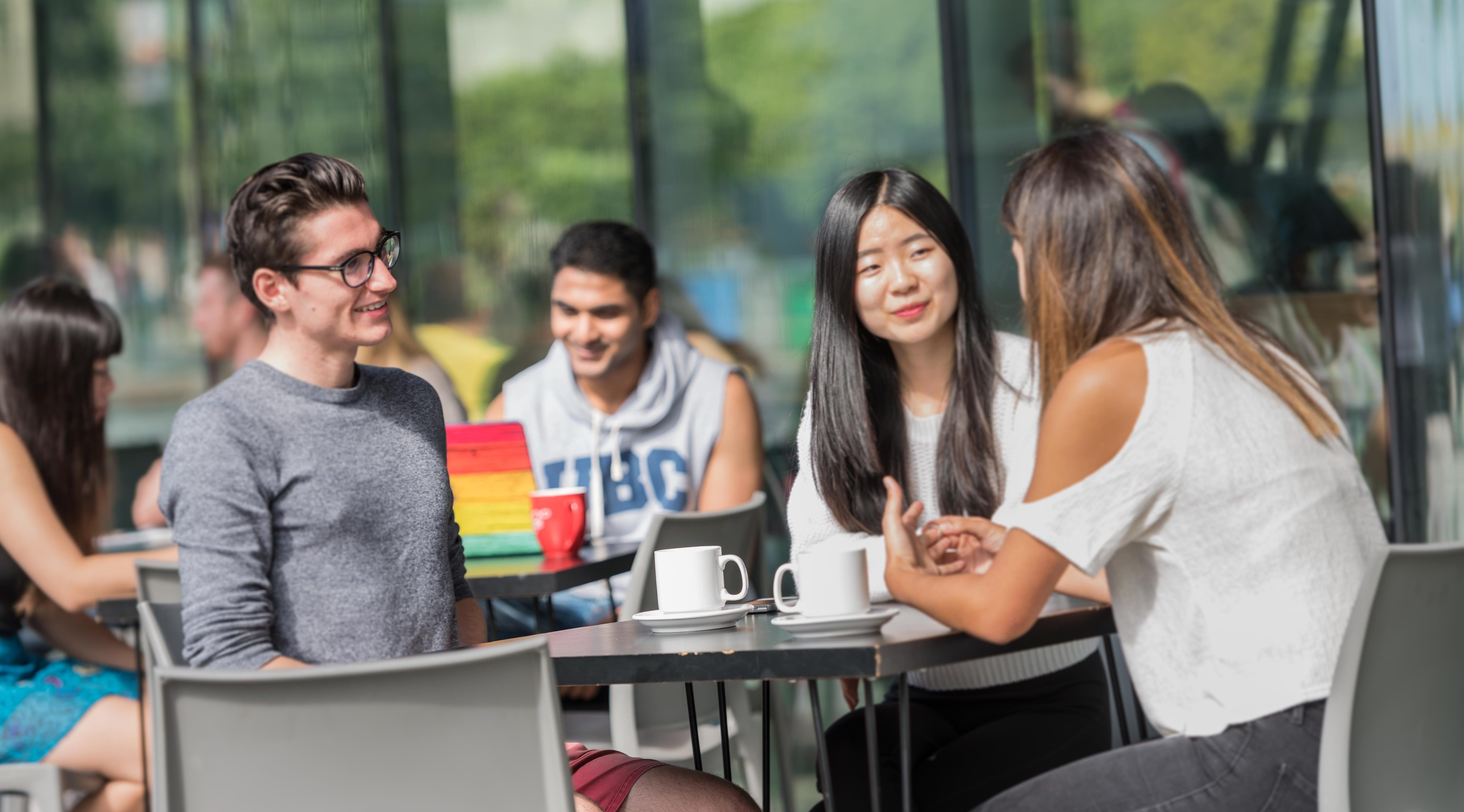 Talking = networking. It's not just about dressing up in your best suit to impress at fancy job fairs – it's about having genuine human conversations with just about anyone. It could be former classmates or alumni who shares your interests, your professors (who are always willing to help!), or that coworker you like to grab coffee with. Getting to know people, sharing thoughts and asking questions can lead to all sorts of unexpected ideas and opportunities.

"I always hesitate to use the term 'networking' even though that's what it is – because it's not necessarily attending a formal networking event or speaker series – a lot of it is just building relationships with people around you and talking to those people about what you want to do," says Taryn Hardes (BA '11), Content Strategist.

"Networking is not overrated," says Victoria Lansdown (BA '17), "in addition to learning about potential openings that may not be available on [job] sites, networking also allows you the opportunity to learn from someone in a similar field, who has learned some valuable insight into how to prepare for a successful journey in such a role."

"A lot of my previous jobs were actually not posted online – they were through word-of-mouth, through my network," says Carmen Lee (BA '01), Marketing Lead at Deloitte Consulting. "That's where the hidden opportunities are."
3. Stretch your bubble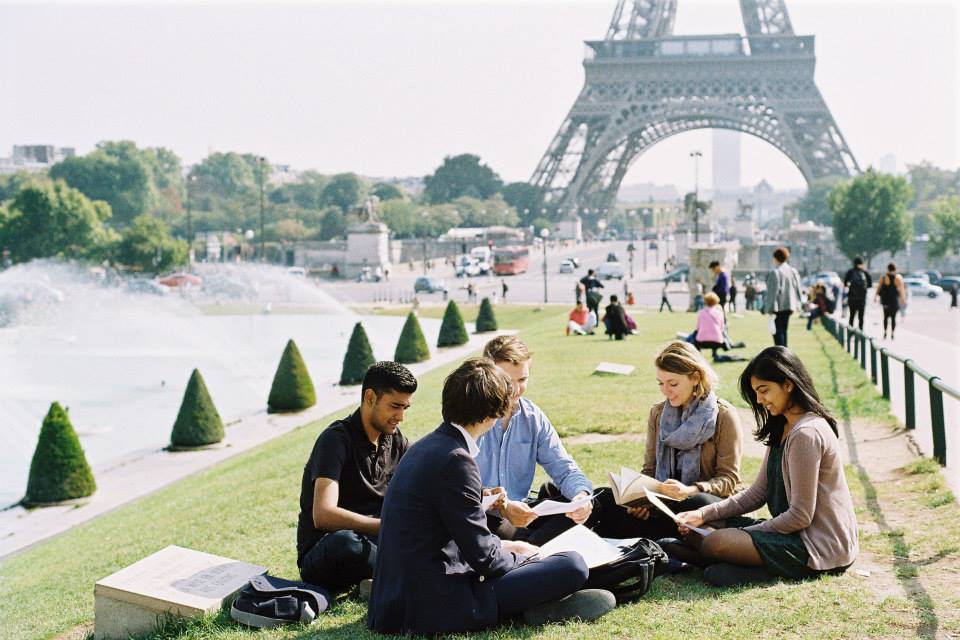 In today's world, getting a job isn't just about your degree, it's also about expanding your perspectives and skillsets. If you're still a student, venture beyond your comfort zone with Go Global or the Office of Regional and International Community Engagement while you're at UBC. After graduating, challenge yourself to read, travel, and master new skills. It might even inspire you to change your path.

Teaching English in Egypt after graduating "was the best decision I made," says Joanna Biddlecombe (BA '06), "I was able to work, make money, gain experience as an educator, as well as travel and experience different cultures… I would genuinely recommend anyone finishing their degree to travel and work away from Canada if you can, so that when you do come home and want to settle down, you have such a better appreciation for all that we take for granted here."

"After my first year in Classical Studies, I chose to go to a field school in Sicily," says Siena Wood Hutton (BA '17), Assistant Mosaic Conservator at National Institution Stobi. "Not only did I love my experience there, and fall in love with being in the field, but I also uncovered my first mosaic. When the director asked me to illustrate the mosaic, it sparked my passion that has since become a three-fold career path: archaeology, archaeological illustration, archaeological conservation. I cannot even imagine what path I would be on had I not attended that excavation, and I am forever grateful that I did!"
4. Volunteer

Don't have any job experience to put on your resumé? Try volunteering with an event or organization in your chosen field. It's the best way to start testing different career paths and building your professional skills and network.

"Volunteering helped set me up for my career," says Jessica Hope-Ross (BA '08), Specialist, Casino Marketing Communications at BCLC. She asked herself, how do you show your experience when you're really just getting started? "That's where extracurriculars and volunteering played a major role. I leveraged that work on my resume and in interviews to prove that I was fit for the role."

"I volunteered and worked part-time with non-profits while doing my degree. I wrote for newspapers, went on the radio, and helped facilitate community events," says Megan Dias (MA '17), Program Coordinator at Ryerson University. "Developing my resume while still at school made the transition outside of it a little easier." 
5. Take risks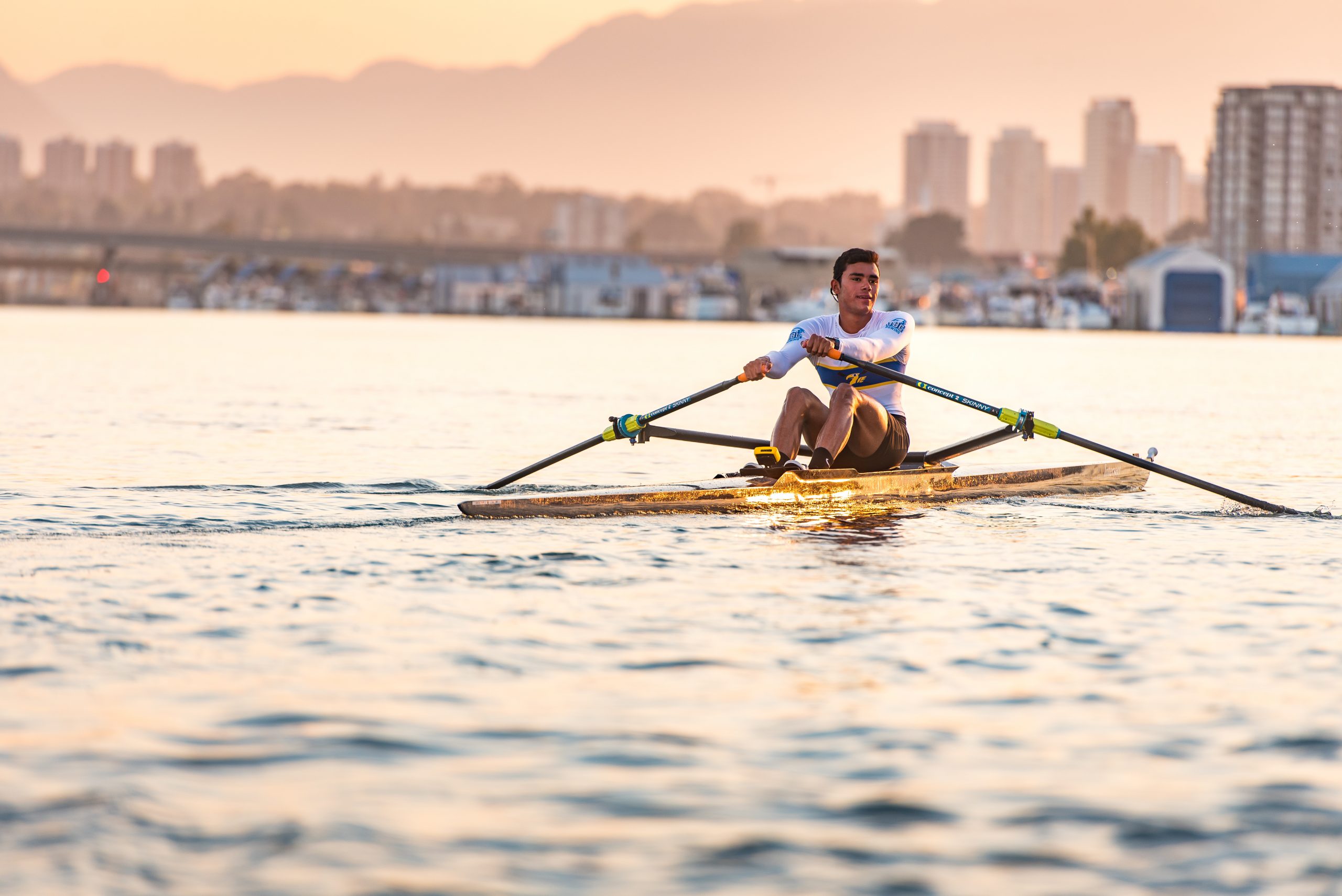 The start of your career is your time to explore the many opportunities available to you. Don't be afraid to be open and use this time to experiment. By taking a risk, you are making your life your own, and whether it's a straight path or a bump in the road, you've put yourself in a position to learn.

"Take risks and explore opportunities available to you even if you think you aren't qualified for it," says Emily Cheung (BA '17), Marketing Production Coordinator at Nintendo of Canada. "I was a Political Science major in my fifth year who had never worked for a tech company before, but I took a risk and I ended up working at one of the most well-known gaming companies in the world while I was still a student."

"Don't look back with the intent of punishing yourself for missed opportunities," says David Michael Fonseca(BA '14), Assistant Consultant at PxC, "youth is a gift that so few get to enjoy, so be willing to say 'yes' to the things that you would normally say no to and… be willing to take risks."
6. Create your own job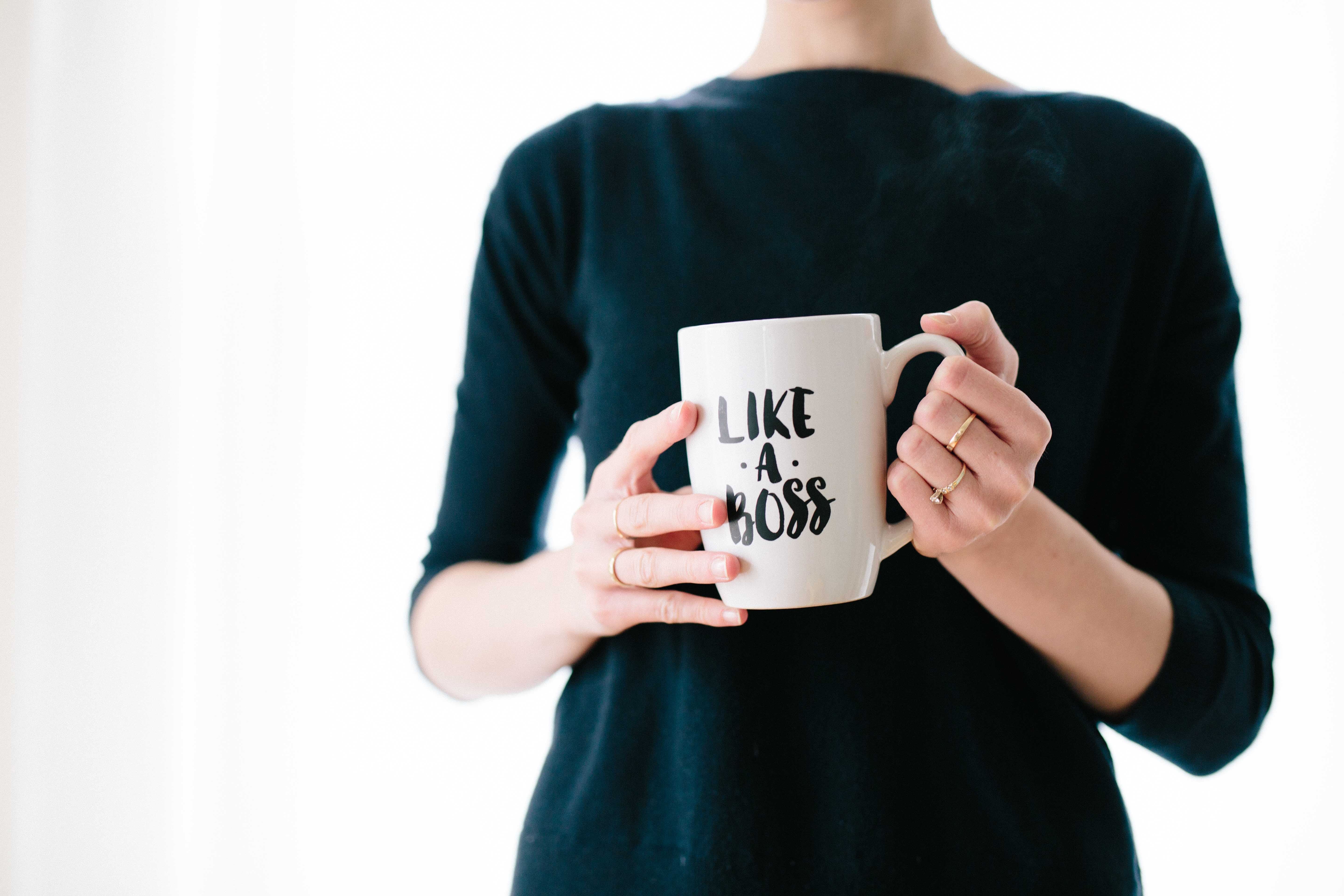 If there's a change you want to see in the world and you have a brilliant idea, hop on the DIY-entrepreneur train. UBC Arts grads have created companies, non-profits and artistic projects based on a need they saw.

"I was really lucky to be able to grow up [in Toronto] in my cultural language and my cultural community. Coming to Vancouver by myself, I realized in my first year that was definitely lacking for me," says Yulanda Lui (BA '17), co-founder of Yarrow Intergenerational Society for Justice. Yarrow connects volunteer youth with Chinese seniors in need of language services and case management. "I created Yarrow because I wanted that connection to my cultural community and to be involved in Chinatown."

"I never thought I would launch my own company when I was at UBC," says Lina Zdruli (BA' 14), CEO of Dafero, a startup that employs refugee women to make sugar-free date spreads and sweets. She hopes to provide a roadmap for companies interested in assisting refugees to become employable in local markets. "Because I've studied international development throughout all of my undergrad and all of my masters, I understand that working with vulnerable populations is unique."
7. Be open to change

Sometimes your career doesn't go exactly the way you first imagined. But that isn't always a bad thing! Shifting gears can help you gain new skills, find a better fit and recognize your strengths and limitations.

"I had originally intended on becoming a speech-language pathologist, but as I explored that career further, I realized it didn't fit my personality," says Caleb Lee (BA '06), currently a sessional lecturer at UBC. "Possessing the necessary education to move laterally or vertically in my field was a challenge, but perhaps the larger, more overarching challenge was developing the courage I needed to look into myself."

"Your first job is unlikely to be your last job, so take each opportunity as a learning experience and a stepping stone on your journey," says Lilian Chau (BA '00), Community Investment Portfolio Manager at Vancity. "Even though it might not be your dream job, see what is there that may help you grow into your next job. Always find an opportunity that scares you a little, this means you will likely learn something and actually be engaged." 
8. Make use of campus job resources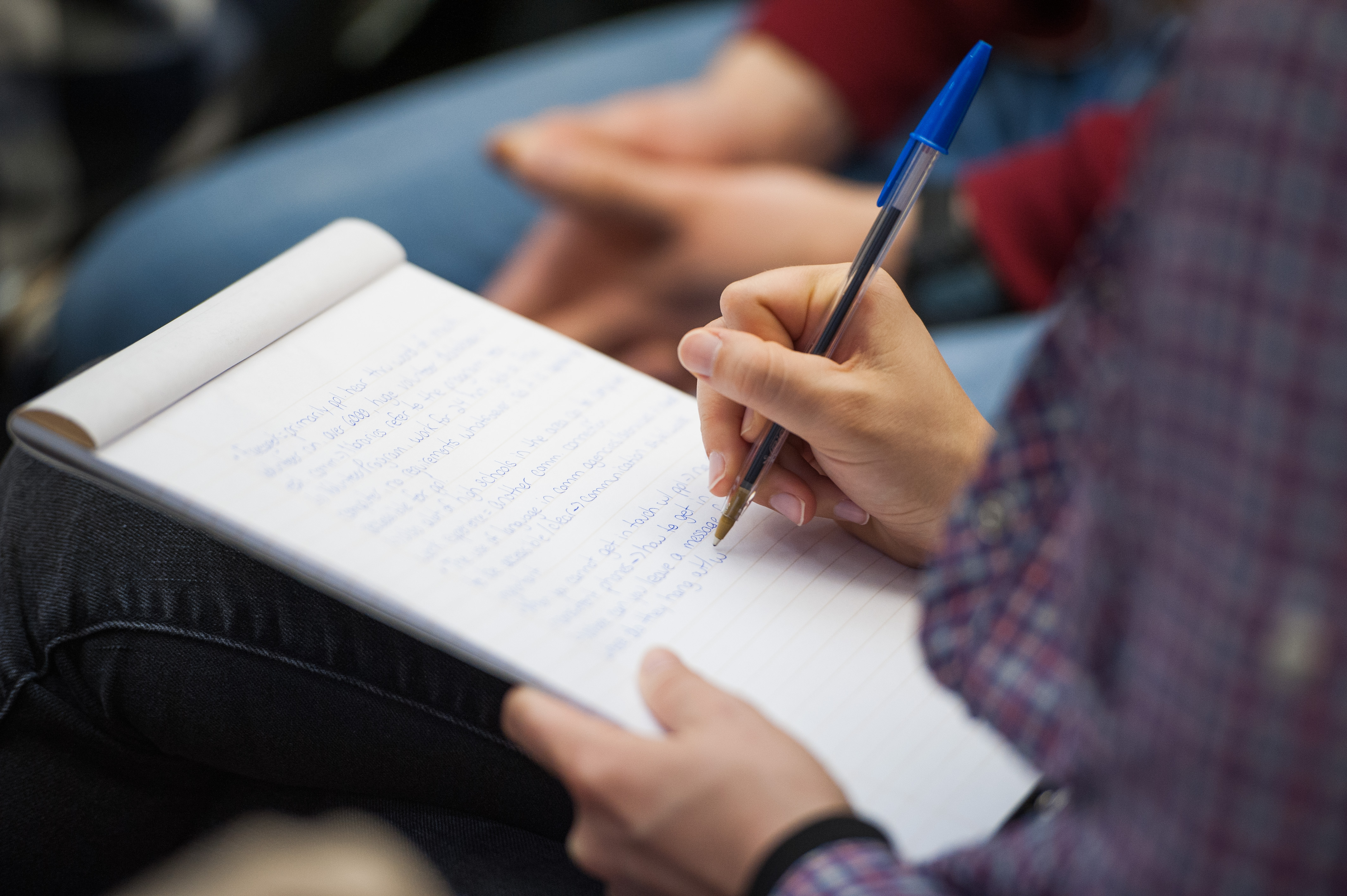 UBC offers programs and resources to support you in building your career. As a student, the Centre for Student Involvement & Careers can help you in a variety of ways. Attend a workshop with a Career Peer Coach to gain skills you can apply to your career exploration and job search. As an alum, you have exclusive access to a vast array of services and supports through the alumni UBC Career Development program. Students and alumni can explore job opportunities and employer events on CareersOnline.

Jianna Faner (BA '18), Communications & Development Coordinator at Dixon Transition Society. "I didn't think I would be working in the non-profit sector, and I didn't think I would be working so closely to the social justice sphere, but I'm happy with where I am and I'm glad I landed in this space."

Hugh Knapp (BA '18), a sociology graduate now working as a design researcher at IBM. "A paper that you wrote could go into a portfolio; it does not need to be strictly visual. The portfolio helps in job interviews as they give you the opportunity to drive discussion and tell stories about your experiences and capabilities in a really engaging way."
9. Be patient and persevere

Few people become CEOs and superstars overnight – so don't be distraught if you don't land your dream job right away. It takes time to build your profile and gain recognition in your professional community.

"The biggest career challenge faced by any young theatre designer has to do with patience," says Alan Brodie (BFA '89), award-winning set designer and theatre director. "An aspiring designer has to take any opportunity that comes along, slowly building a reputation and a stable of directors and producers that are familiar with your work and willing to hire you. It took ten years of working in the trenches, and accepting whatever theatre work I could, before I was earning any kind of a reliable income."

"My main piece of advice is about taking care of yourself during the job-hunting process," says Megan Dias (MA '17). "It took me six months after finishing my degree to find a full-time job in my field… try to remember that it's okay, and it's normal, and it's nothing about you. And make sure you have support, reach out to your community, and let people know what you're going through." 
10. Leverage your Arts degree

You have the power to become a career chameleon. Arts graduates are equipped with a broad range of transferable skills like cultural and historic awareness, teamwork and project management, communication, creative problem solving, research, and analysis. You are uniquely suited not only to one specific job, but a variety of possible careers.

"What can't you do with an Arts degree?" says Jianna Faner. "It's a far better question than 'What can you do with it?' because the answer to the latter question can be very long. Arts degree holders, and their skills, are so varied and versatile, but what makes them stand out is their ability to think critically about human issues and problems."

"Employers today are hungry for grads who demonstrate strong writing and research skills," says Will Kruger, who studied History but is now working as a business consultant for renewable energy. "Our modern-day focus on STEM courses has resulted in a significant shortage of applicants who bring the required level of writing and critical thinking skills needed in today's fast-paced, competitive and interactive business environment."

"Treat your job search and career as 'a journey,'" says Rosalyn C. RainDancer (BA '06), Founder & CEO of The Conscious CEO Experience. "There is no such thing as 'arriving' or being successful 'after' you land that dream job, secure the next promotion, or earn yet another piece of paper. It's a journey, and the reward is in becoming more of your authentic self. Trust yourself and have fun!" 
---
Need more career advice? Check out our diverse database of Arts alumni profiles featuring grads with various Arts degrees working in all kinds of sectors.