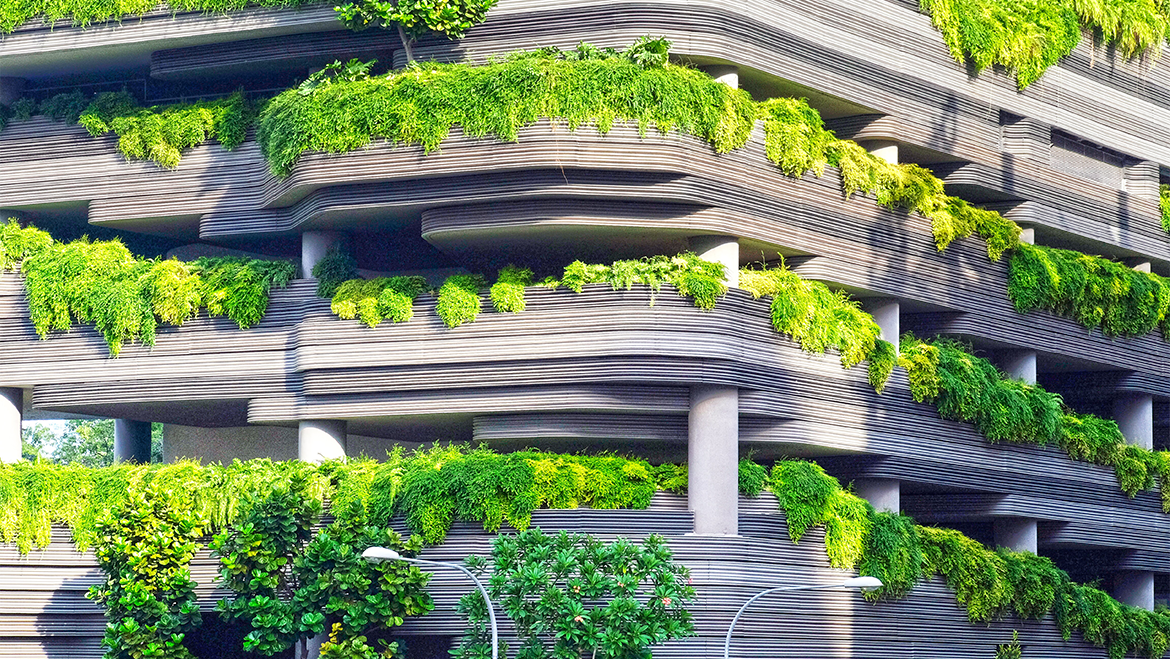 Did you know that most of the world's population now lives in cities?

A new major in Urban Studies offered by the Department of Geography in collaboration with the School of Community and Regional Planning provides a unique opportunity to students interested in (re)making the world we live in.
---
If you're reading these words, you are part of the first generation to live in an urban world. Over the next century, all of the world's net population growth will take place in cities, and the challenges and opportunities we will face in the coming decades are urban ones.
In response, UBC has introduced a new major in urban studies because more than ever before, we need people who are deeply trained to be city-makers.
As a discipline, urban studies considers every aspect of how we live our daily lives in cities; from the safety and sustainability of our housing, to how we travel to work, access healthcare, and enjoy recreation. It also aims to address the inequities that can pervade all these areas of life.
"My urban studies courses contributed to my falling in love with urban theory, the underlying philosophies, and values," says Adriana Gaganis, who minored in urban studies at UBC and is now pursuing a Masters degree in urban planning at the London School of Economics.
---
"In order to tackle our most pressing challenges, we need an interdisciplinary approach."
Nico Jimenez
Alum, Minor in Urban Studies
---
You will have the opportunity to choose from key focus areas including climate, technology, Indigenous urban life, globalization, and social justice, and align these with a wide range of minors like public health, economics or sociology. Additionally, you will also have the option to study Geographic Information Science – a data visualization skillset highly sought after by employers.
"In order to tackle our most pressing challenges, we need an interdisciplinary approach," says PhD student Nico Jimenez, who completed his undergraduate degree at UBC with a double major in geography and political science and a minor in urban studies. Studying the same problems from the perspective of each discipline made Jimenez a better critical thinker, he says.
As the first program of its kind in the province, the urban studies major has found the perfect home at UBC, says geography professor Dr. Elvin Wyly. "The Vancouver region is very transnational. Conversations about global connections are taking place at the same time as those about Canada's colonial past, present, and the Indigenous sovereignty of the 200+ First Nations in British Columbia. If you study cities here, it provides a window into a broader global urban system of interconnection," he adds.
In addition to being able to choose focus areas relevant to your interests, you will develop practical city planning, problem-solving and community engagement skills by undertaking a number of projects with local partners. Working with City Studio to explore real questions about the future of the City of Vancouver, past students in geography and the School of Community and Regional Planning have envisioned initiatives to create more accessible public transit signage, improve environmental education in community centres, and make it easier for people to cycle around the city.
Although cities might not seem like the most obvious subject choice if you are interested in sustainability and climate change, they are very much the key to solving humanity's greatest challenge, says Dr. Wyly. "Cities are at the forefront of global responses to climate change, and a future of sustainability has to be an urban future. We need to gather into cities to achieve the economies of scale necessary to support human life, but we also need to give up material-intensive lifestyles," he adds.
---
"Cities are at the forefront of global responses to climate change, and a future of sustainability has to be an urban future."
Dr. Elvin Wyly
Professor, Department of Geography
---
Designing cities that can facilitate both is going to be one of the biggest challenges of the next few decades – and many industries are already preparing for it. When surveyed about the creation of the urban studies major, sectors like city administration, environmental design, and real estate and development were all enthusiastic about employing future urban studies graduates for their unique combination of creative planning skills and grounding in social justice.
"Cities concentrate everything, including disagreement and debate," says Dr. Wyly. Mediating those conversations is one of the many transferable skills that students will learn, he says, and has also been a source of employment for graduates from the existing urban studies minor, who have been sought after for their skills in public consultation.
Even when it comes to what we think of as a city, things are changing rapidly in our lifetimes. While we are by no means approaching the planet-wide cities seen in Star Wars, large 'megalopolis' regions like the Pearl River Delta in China, the Taiheiyō Belt in Japan, and the Abidjan-Lagos corridor in West Africa continue to grow in size and influence, and may play an even greater role in our future than we have yet to imagine.
"There's never been a better time to be an urban studies student," says Jimenez. "Taking urban studies at UBC is an extraordinary opportunity," agrees Gaganis. "My undergrad has shaped and informed my approaches and ideas, giving me both the confidence and courage to ask those difficult but essential questions about our cities and everyday life."
---