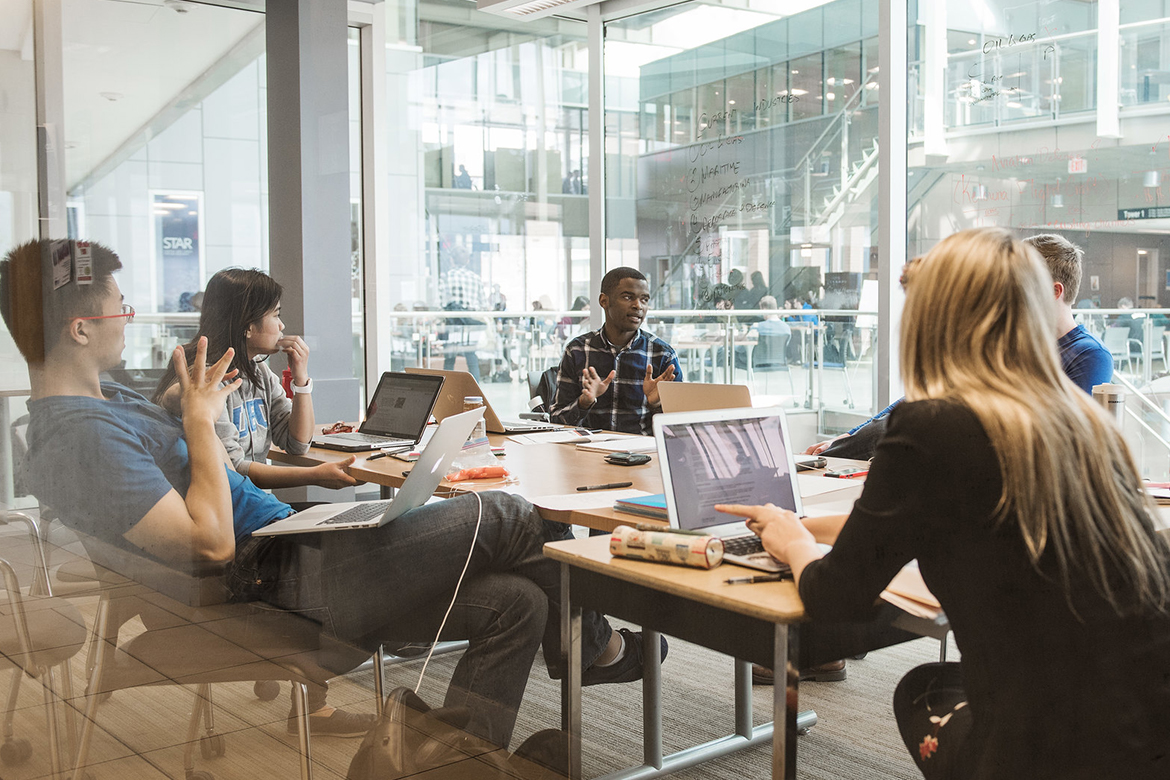 Mifrah Khan is a UBC Arts alumna (BA'21 in Interdisciplinary Studies). After wrapping up her third and final Arts Co-op term in August 2020, she reflected on her journey to a Co-op term with Microsoft and what she learned about her career goals along the way.
---
Applying for jobs
Going into Arts Co-op, I didn't know what type of job I wanted. I had some work experience, including clubs I ran in high school and a customer service position I had held the summer before, but no  experience in areas I was interested in pursuing a career in.
I spent ample amounts of time writing each and every cover letter and tailoring my resume to fit the job description, whilst balancing a full course load. It was a draining process. I would apply for jobs, get excited at the prospect of working for the company, and be rejected over and over again.
Through all of this, the Arts Co-op Advisors were who I turned to for support. They provided feedback on my resume and advised me to stay optimistic and keep persisting. After applying to over 80 jobs I received my first interview for a role with Paragon Testing Enterprises.
Tip
info
Take advantage of Arts Co-op advising hours for application reviews and mock interviews.
Paragon is an English proficiency testing company, and currently Canada's largest deliverer of English language proficiency tests. I was not expecting a call back because I knew there were students interviewing who had more experience than I did. But, to my surprise, I got an email the following week with a job offer.
I remember reading their offer email on the bus on my way from class on a rainy Vancouver morning and letting out a shriek, followed by inquisitive looks from students on the C70. It was such a relief to finally have been offered a position.
My first Arts Co-op role
I didn't realize it at the time, but Paragon Testing Enterprises opened up a lot of doors for me.
My first role with Paragon was in Test Centre Operations. In this role, I created documents for testing day and test personnel. It gave me my first breakthrough into the corporate world and a chance to explore my interests.
I wish someone had told me it's okay not to love your first Co-op role. As I approached the end of my work term in this role, I knew it was not the right fit for me. The tasks were repetitive, and I was ready to develop new skills.
Tip
info
You don't have to love all of your Co-op roles. Try different things to learn what you enjoy most.
A Business Development Co-op role was opening up at Paragon for the fall term, and I instantly wanted the opportunity to challenge myself. I reached out to the Business Development manager to learn more about the role, applied immediately after, and was offered the position.
In the Business Development role, I analyzed customer data, assisted with competitor price analysis, and provided key findings to help increase their competitiveness in the market. I learned from this role that I enjoy communicating with other businesses and being able to strategize using data.
As my Business Development role at Paragon was drawing to an end, I started to explore summer postings for my final Co-op term. As I had two work terms under my belt, I felt a little more confident applying to larger companies and testing my boundaries.
Working for Microsoft
If anybody had told me at the start of my Arts Co-op journey that I would interview for a Fortune 500 company, let alone work for one, I would have thought they were joking.
I applied for a Solutions Specialist position at Microsoft a full year before the work term would start. A few months later I was called for the first round of interviews.
Tip
info
Tech companies have long recruiting cycles, sometimes a full year in advance.
My takeaways
After my phone interview, I was sure I had bombed it completely. I kept applying to other companies and left the experience behind me.
As it turns out, we are often our own harshest critics. Early in February 2020, I received an email from Microsoft asking if I was available for the final round of interviews at their Toronto headquarters.
It felt surreal to be able to interview for a company of this calibre. I set up three mock interview sessions with the Arts Co-op office to prepare for the interview. The Co-op Advisors' feedback boosted my confidence. The week after the interview in Toronto, I received an offer letter for summer 2020. I was absolutely thrilled.
Working for Microsoft taught me the importance of a growth mindset. In a technology company like Microsoft, information is always being updated. A big part of my role was pitching the value of Microsoft's cloud computing platform, Azure, to businesses who wanted to transition to the cloud. Because the technical details were constantly changing, I had to continually learn new information to communicate with clients.
Since completing my co-op term with Microsoft, I was offered a full-time position as a Solutions Specialist, which I started in July 2021!
---
Interested in learning more about Arts Co-op or ready to apply? Send in your application for the 2023/2024 intake by September 19, 2023!
---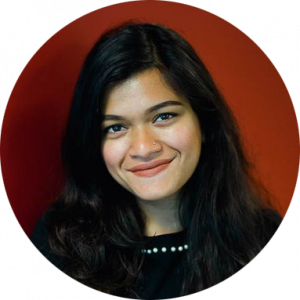 Mifrah Khan is a UBC Faculty of Arts alumna (BA'21 in Interdisciplinary Studies). Connect with Mifrah on LinkedIn!