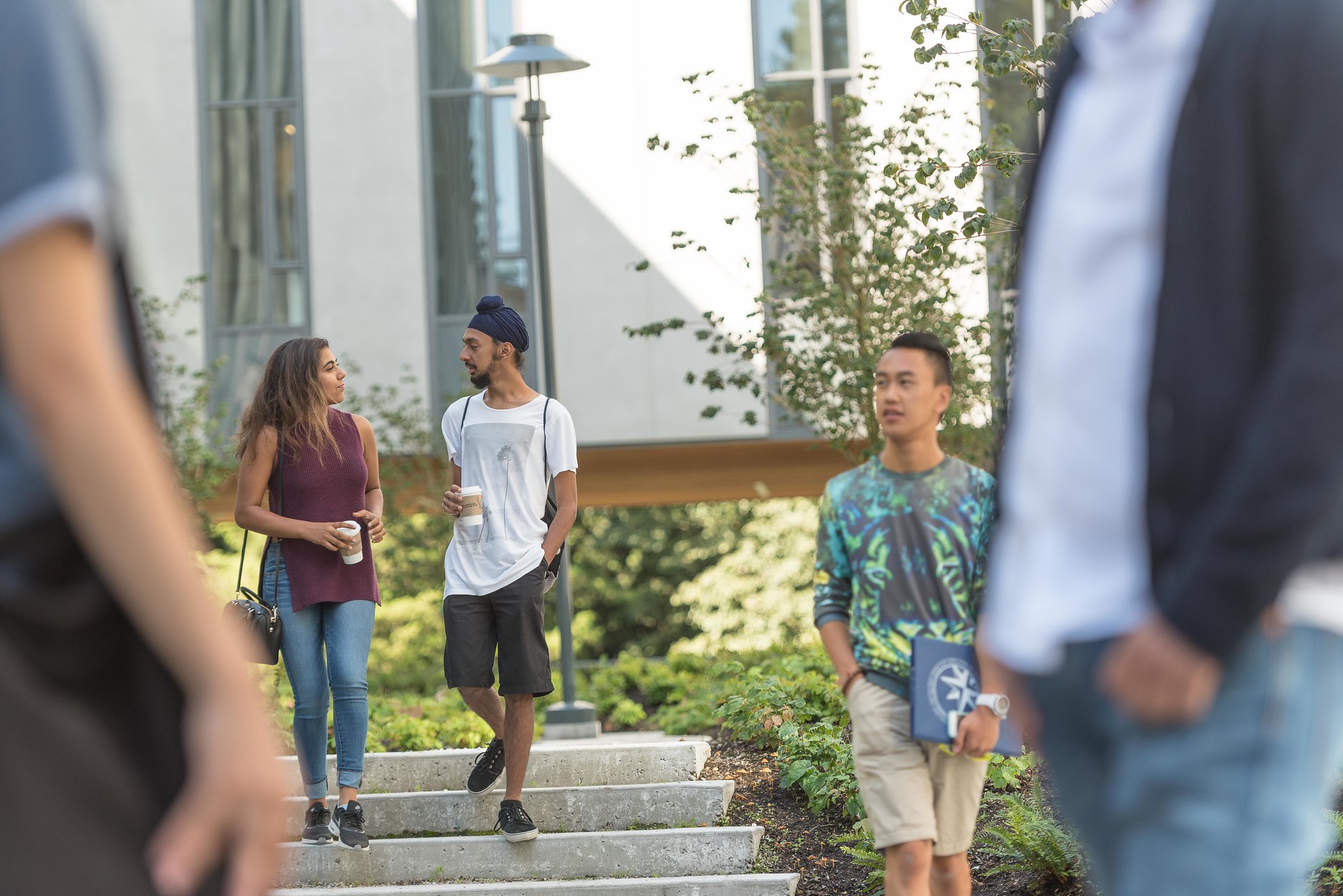 If you have been accepted into UBC Arts as a transfer student from another post-secondary institution, you might be feeling apprehensive about transitioning to the Vancouver campus and finding community, connections and academic support. Arts Peer Advisors and an Associate Advisor share their advice to help you navigate the transition and thrive through the rest of your degree.
---
1. Learn how to plan your degree
"To plan a Bachelor of Arts degree efficiently and intentionally, it's important to review information about transfer credits, degree requirements, program planning and course selection before you embark on registration. Read this comprehensive blog to understand your degree logistics."
– Pattie Shang, Associate Academic Advisor

---
2. Get ready for course registration
Tips for second-year transfer students
"If you are transferring from UBCO to UBCV, be aware that UBCV has different degree requirements than UBCO. Consult with the academic calendar to find information about degree and program details as well as registration dates. Get to know Degree Navigator because it is extremely helpful for course planning. If you need help with degree planning, Arts Academic Advising is always a great place to go."
– Sumayya Ahmed, Arts Peer Advisor
"Keep in mind that not every course you took before you transferred will count towards your new program at UBC, so be sure to use the Transfer Credit Search Tool, which shows how courses from other institutions transfer to UBC."
– Megan Ong, Arts Peer Advisor
Tips for third-year transfer students
"I transferred into third year and had to identify my major before course registration. I reached out to Arts Advising and the department of Economics in April to ask about my eligibility for the Economics major while also considering Geography as another possibility. I was missing prerequisites for the Economics major, so I adjusted my plan and declared a Geography major in time for registration.
If you are transferring to UBC as a third-year student, I encourage you to connect with Arts Advising through a workshop or drop-in and reach out to your program/departmental advisor early to get support on understanding your program eligibility and planning courses accordingly."
– Pattie Shang, Associate Academic Advisor
---
3. Find a place to live
You can live on-campus in UBC student housing or off-campus in a nearby neighbourhood.
"I transferred from Hamilton, Ontario, and was looking forward to exploring the bigger city of Vancouver,  but I wanted to live on campus for at least one Winter Session to immerse myself in the culture and experience. Therefore, I applied for on-campus housing right away after accepting my offer. My life in residence started with a room in a 4-bedroom apartment in the Marine Drive residence. The ocean view was spectacular when there was good weather!"
– Pattie Shang, Associate Academic Advisor
"Moving anywhere is difficult. Trying to do so from abroad is even more hectic, and in my case, I was coordinating my move from UBC Okanagan to UBC Vancouver while I was living in Uganda! I received my acceptance offer from UBC late in the summer, and by that time campus housing was already full, so I had to figure out where I was going to live, and fast. I spent countless hours looking for affordable housing and eventually found a place at Westbrook Village, right next to campus. The location was handy because I could stay late to study without worrying about bus schedules and I could make spontaneous plans with other people that live on campus."
– Sumayya Ahmed, Arts Peer Advisor
"The most challenging shift for me wasn't making my first move to Canada from Malaysia; it was my second move from UBCO to UBCV. I had to uproot my comfortable life at UBC Okanagan, leave behind the friendships and connections I had made and move to a new city where I knew no one. It was, without a doubt, a daunting experience.
The application for on-campus housing had passed by the time I had accepted my offer. I searched for affordable off-campus accommodation, considered my commute time, and looked for areas where I could shop for basic things easily. I was lucky to secure a nice spot on Main Street in a beautiful neighborhood. Through this process, my advice to transfer students is to note important housing deadlines and have a backup plan prepared."
– Megan Ong, Arts Peer Advisor
---
4. Talk to your profs and TAs
"As a shy person, I am not the brave soul who raises their hand and speaks up often in class, but I do take advantage of professors' office hours and TA sessions to address questions and clarify course requirements. As long as you come prepared with thoughtful questions and a keen attitude to learn, you will have a good experience discussing your coursework and academic aspirations with your professors and TAs!"
– Pattie Shang, Associate Academic Advisor
"The academic experience at UBCV is quite different from anything that I had experienced at UBCO. Some classes are huge and quite competitive, so go to your professors office hours to have one-on-one conversations and get support."
– Sumayya Ahmed, Arts Peer Advisor
"While I may not constantly raise my hand to speak in class, I often communicate with my professors and TAs by dropping in during their office hours, talking to them after class, or sending simple emails. I know speaking to a professor may be intimidating to some, but I encourage you to get to know yours, as you'll find they're some of the nicest people you will ever meet!
Also, the Vancouver campus is vast, so have Google maps ready and consider doing a campus tour or explore campus before classes start. If you have any mobility issues, check out the accessibility shuttle."
– Megan Ong, Arts Peer Advisor
---
5. Find community and connections
"As most students establish their friend groups during their first years, it wasn't easy for me as a transfer student to fit in and make new friends. I was unfamiliar with the campus environment and often felt lost and wanted to return to the comforts of my home, but it is important to step out of your comfort zone. Make small changes such as talking to the student sitting beside you in class or joining clubs. I volunteered as an Imagine Day Orientation Leader and Arts Senior Orientation Leader. I also applied for a WorkLearn position with Arts Academic Advising that I'm grateful for, as I've met so many amazing people and was able to build meaningful connections with them."
– Megan Ong, Arts Peer Advisor
"I recommend joining clubs that pique your interest. For me, debate club was a place where I was able to build friendships and improve on my communication. There is a place for everyone at UBC, all you have to do is find it; whether it be through clubs, academia, jobs or even friendships."
– Sumayya Ahmed, Arts Peer Advisor
"Consider some of the awesome opportunities that UBC has to offer such as Go Global and Co-op. I did an internship, a WorkLearn job on campus, a directed study course in my 4th year, and a research project in the Multidisciplinary Undergraduate Research Conference. I am proud of taking on these co-curricular opportunities as they truly shaped my university experience, developed my perspectives and helped me to explore academic paths and career options after graduation."
– Pattie Shang, Associate Academic Advisor
---
Need more guidance on planning your degree and transferring to UBC? Visit the front counter in Buchanan D111 to speak with a peer advisor, or attend drop-in or book an appointment to meet with an Academic Advisor.
---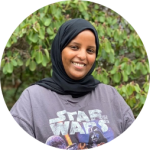 Sumayya Ahmed is in the third year of her BA in Political Science with a minor in Economics. She works for Arts Academic Advising as a Peer Advisor.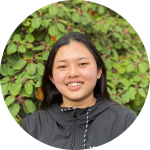 Megan Ong is currently completing her BA in International Relations with a minor in Economics. She enjoys helping Arts students navigate their degrees and make the most of their undergraduate studies.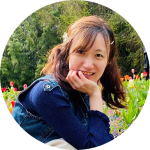 Pattie Shang has a BA in Geography and is an Associate Academic Advisor with Arts Advising. She has worked in a number of student services roles and enjoys supporting students through their academic journey.
The authors of this blog live and work on the traditional, ancestral, and unceded territories of the xwməθkwəy̓əm (Musqueam),Sḵwx̱wú7mesh (Squamish), and Səl̓ílwətaʔ/Selilwitulh (Tsleil- Waututh) Nations.