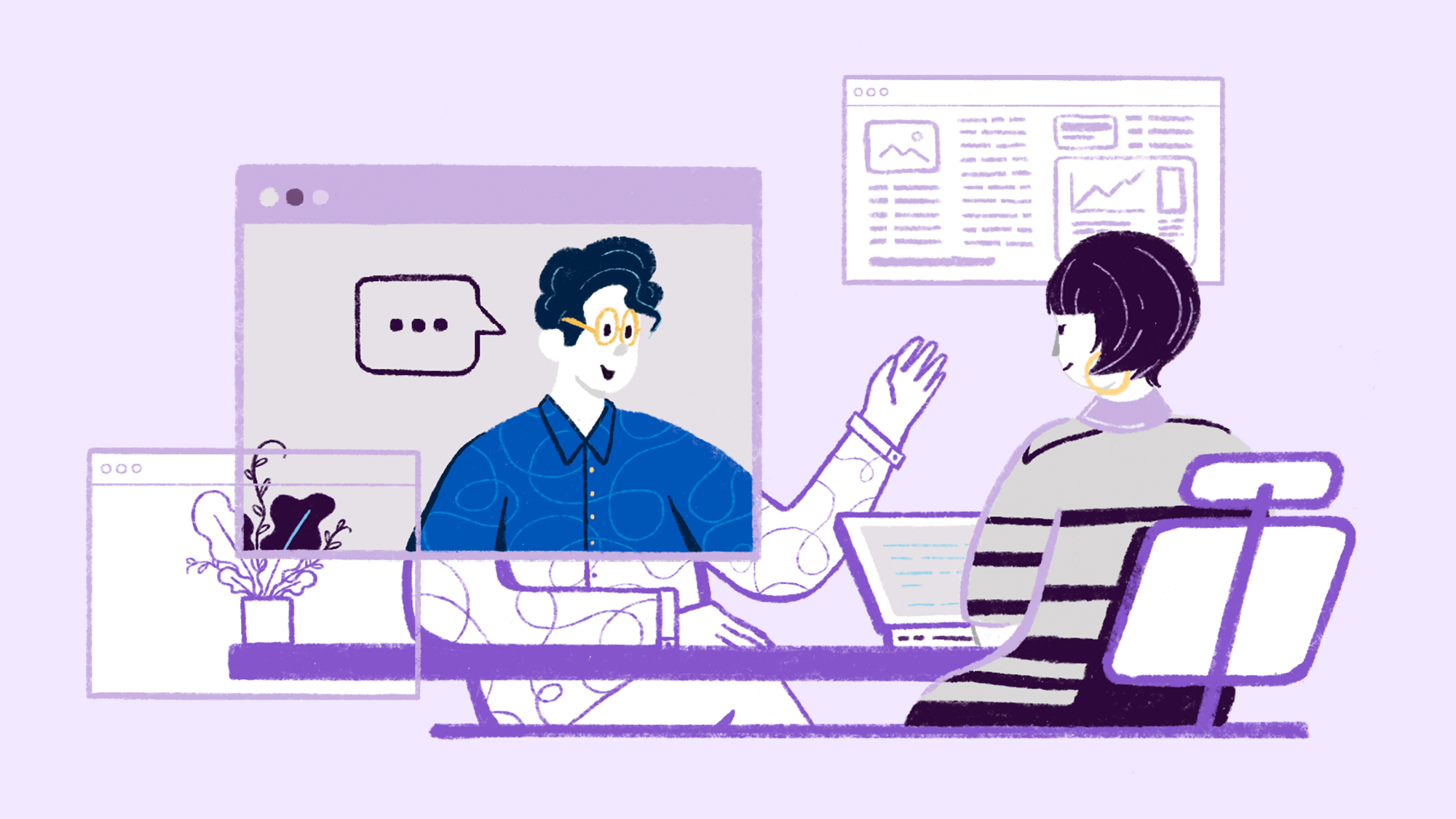 Find out why networking is not a popularity contest, why artists need business skills, and why trying to scare yourself can set you up for success.
Having an entrepreneurial mindset means being open to non-traditional career paths, whether launching a small business, growing a hobby into full-time work, or branching out as an independent contractor. In October, we invited four Arts alumni to talk about their experience with entrepreneurship, and how their Arts degree provided skills and insights that have been beneficial throughout their careers.
Here are seven of their best pieces of advice.
1. Soft Skills Aren't So Soft
Connie Chang (BA'07, English & History) is the founder and principal of Type C Consulting, a full-service digital communications and consulting agency. Fifteen years into her career, she uses the critical thinking and communications skills she picked up as an undergrad regularly.
"The 'soft skills' that I learned at UBC as part of the English Lit and History departments were really important and are what I use every day, in my my career," she says. "From how I can problem solve with my clients to communicating difficult concepts."
"These 'soft skills'—I don't think they are really soft at all—were incredibly important. I got all of that from my degree at UBC."
2. Artists Need Business Skills
Meg O'Hara (BA'14, Art History & Visual Art) is a painter by trade, but it's her work building the business side of her practice that earned her a spot on the BC Business 30 Under 30 list for 2020.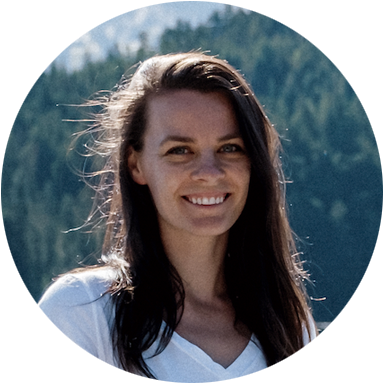 "Being an artist is also about building a brand," says Meg. "If you want to just paint and make beautiful pieces, then you don't need business skills. But if you want to build a career as an artist, you definitely do need business skills."
She developed these skills over time. "I didn't realize starting out how little I knew about business," she admits. "But you can work to figure it out as you go along. Definitely taking the time to understand a bit more about business or gaining an interest in business will be really valuable in a career as an artist."
3. Generalist Skills Have Lasting Power
Stephen Morgan (BA'14, English Honours) began his career in communications for ElectroRecycle, but over time, his work doing video production on the side became his main gig. In 2019, he launched Base 10 Productions with a partner. He's seen colleagues outgrow technical skills over time, whereas he's never failed to use the broad knowledge he picked up as an Arts undergrad throughout his career.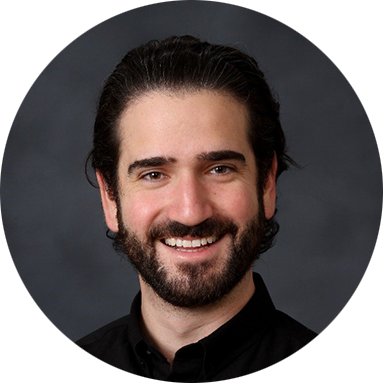 "Something that's really cool about an Arts degree that people undersell is that a lot of people that went to school for very specific things […] and they reach my age and they are not using those skills anymore. They changed paths completely," Stephen says. "But when you do an Arts degree, you never leave those skills behind. No matter what you do, they're gonna be useful."
For students who don't feel like they have a clear path right now, he encourages them to keep exploring. "Do something broad, do something general, learn a lot of things. Eventually, those skills will come in handy again."
4. Networking is Not a Popularity Contest
Stephen also has some insights into something many find frightening at first: networking. "Often, we talk about networking as if it's a popularity contest, which is not very useful," he says. Networking isn't about having the biggest number of connections on LinkedIn. The first rule of networking is simple: stay in touch with people you already know, including the friends and professors you've built relationships with throughout your undergrad.
The second step might be more intimidating: making professional connections in your field. But Stephen insists that with the right approach, it can be simple. "[Networking] is just knowing your market and knowing the people that are in the world that you're entering." That can happen through meetups, informational interviews, or asking someone you know for a connection.
4. Everyone Says Yes to Students
If it feels intimidating to set up an informational interview or coffee meeting with professional connections, start small. "If you see someone that has a career that you think is interesting, you can email them and ask them for 15 minutes of their time to ask them three specific questions based on their career," says Meg. "That's a really good way to learn from people, to see what others have done, and just learn from the experiences of others."
"Everyone says yes to that," echoes Stephen.
"Just make sure you follow up with a thank you," adds Meg. "People that you might think are way out of your league will probably say yes to you."
6. Play a Game of Chicken with Yourself
Lina Zdruli (BA'14, International Relations) founded and is currently running Dafero, a social enterprise that sells date spread while employing and supporting vulnerable women. As a novice in the world of entrepreneurship, she hit plenty of hiccups along the way. It was her passion for the work that helped her stay committed to her process.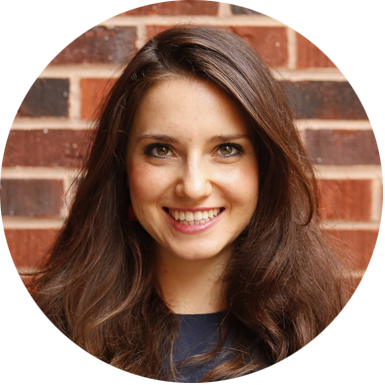 Her advice is to approach entrepreneurship with open eyes: "Learn everything you can about that industry to see if you get scared enough to chicken out from the beginning. Because if you learn everything, and you're still crazy enough to do it, it means that you're really passionate about that idea, and you're willing to put in the grueling entrepreneurship hours to try and make it work."
7. Be Patient Finding Your Dream Role
It's common to feel pressure to find the perfect role straight out of graduation, and the struggle to find that role can feel like a failure. "A mentor said to me that it's your third or your fourth role that is closer to your dream role," says Connie. "Once you've done three or four jobs, you figure out where you want to go and what you like doing. Whether it's working in the corporate world, or whether it's starting your own company, that third or fourth role is where you kind of figure out what you want to do."
Patience is a difficult task at the start of your career, but her advice is to think of your first few roles as a way to explore your interests and potential.
"Try everything, try all the things and figure out what you really like," she says. "Not only whether you like working in an office, but also what parts of your role you're most into. Because to be honest, you truly can do anything."