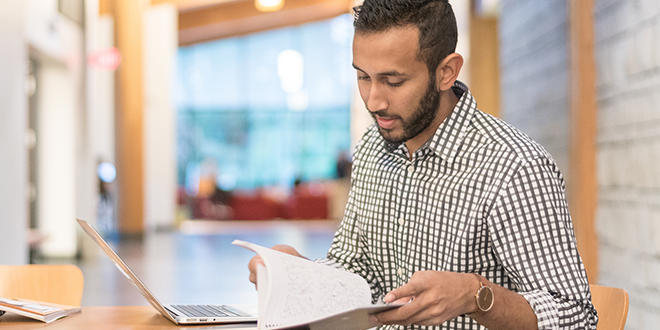 By Jessy Lee Saas, Arts Peer Academic Advisor
Winter Session registration happens each year in the early summer. UBC has a number of resources to support you through the process to help you prepare for your first-year registration.
In my first year, I was so nervous I would miss my registration time that I set six different alarms on my phone! In this blog post, I'll outline resources that helped me through my first-year registration — I hope you'll find them as useful as I did.
---
Know your registration dates and payment timelines
In the week prior to registration, Enrolment Services will email you with the exact date and time that your registration will open. These dates and times will be listed when you log into the Student Service Centre (SSC). Keep in mind, you'll be able to change your registration choices anytime before the add/drop (course change) deadline.
Although Enrolment Services will email you, it's good to know your potential registration dates well in advance so that you can make sure you're not on vacation or without access to  a computer/internet when your registration opens. You can find your year-specific registration dates on the Student Services website.
To avoid any day-of panic, pay your registration fees prior to your registration time. You can find the fee listed under "Finances" on the SSC. Tuition and student fees are due at the beginning of September, so you don't have to worry about those until then. For more information about how finances have been impacted by COVID-19 and the move to online learning, visit this FAQ page.
---
Prepare a course plan
In my first-year, I didn't know how to build a worklist, so I planned my entire year on a piece of looseleaf. It was nothing fancy, but I started planning weeks in advance. So, if you haven't thought about your course plan for your first year yet, get started now. Advance preparation will save you from sleepless nights leading up to your registration. For amazing tips on course planning, read this post, written by another Peer Advisor, Sarvenaz.
---
Your major
The road to my major was filled with countless speed bumps and detours. I entered first year convinced that I wanted to double major in Creative Writing and Political Science. However, after my first term, I changed my mind to focus on English and Political Science. By the start of second year, I dropped all my Poli courses and focused only on English. By the following summer, I finally settled on a History major and a Creative Writing minor, and I have never been happier!
Plan for the major you think you might enjoy and be open-minded if plans change. Many students declare or apply for their major in their second year. I declared late because I needed more time to explore my curiosities and find the right major. This turned out to be okay — the important thing is to explore topics in your first and second years to find a major you are passionate about, even if you don't know what that is yet!
---
Registration support
You are not alone when it comes to registration: read your UBC emails, review UBC websites, and attend Arts Academic Advising workshops.
The Faculty of Arts website is an amazing resource which outlines faculty requirements, year-level promotions, degree navigator reports, and more. Also, UBC has helpful registration videos to help you navigate worklists and the registration process.
---
Arts Academic Advising registration tutorials
Each year before registration, Arts Academic Advising offers first-year registration tutorials. During these workshops, advisors — and peer advisors like me — walk you through understanding transfer credits, creating worklists, choosing courses, registering for classes, and knowing what to expect after registration. We will give you tips for course selection and answer your registration questions!
Times are already stressful, but you don't have to do everything on your own. Ease your worries now by attending an Arts Advising workshop, reviewing the Faculty of Arts website, planning your course schedule, and accessing registration resources.
---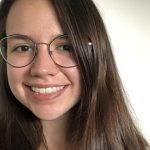 Jessy Lee Saas is a 4th year history major, with a minor in creative writing. She is also an Arts Peer Advisor.
Learn more about Jessy Lee and her past and present involvement at UBC.