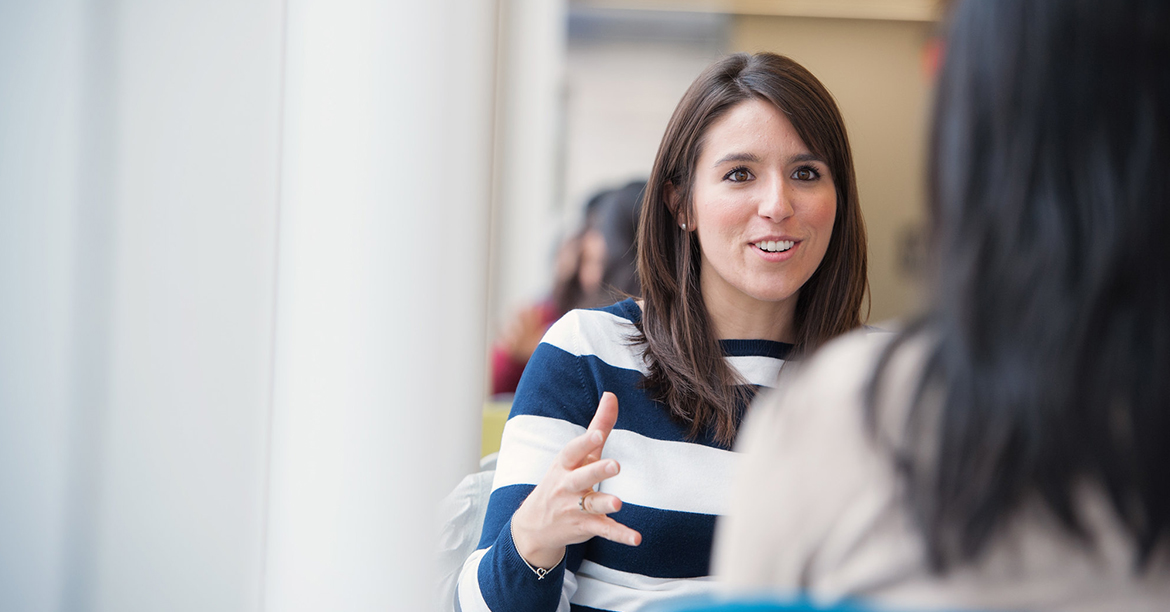 By Juliana de Souza at The Centre for Student Involvement & Careers
It's never too early to start thinking about life after graduation. Where you end up working and what you end up doing have a lot to do with the experiences you've had, but the people you know can also have an equally important influence on your path.
Arts alumni know as well as anyone what it's like to transition from life as an Arts student into the world of careers. Past graduates from the Faculty of Arts can help you find career clarity and make educated choices by sharing their career stories, providing advice, and offering connections to job opportunities.
Most of the time, these relationships don't happen overnight. By building these relationships sooner rather than later, you can:
Learn about the many career paths Arts alumni have followed
Carefully choose the alumni with whom you would like to build connections
Identify new areas of interest, adjust the academic and/or non-academic experiences you seek to gain specific knowledge or exposure to a new field
Find opportunities to get involved in relevant co-curricular and volunteer activities or part-time jobs
Imagine you are searching for your first job opportunity after graduation. Instead of completing hundreds of applications, you reach out to your network and hear first-hand about jobs available in your industry. Or, better yet, your network refers you for jobs within their organizations.
Rather than blindly throwing resumes into the world, you have done the legwork to identify your areas of interest and made meaningful connections with people who can refer you for a position. This makes your job search experience much easier and potentially expedites your transition from university into the world of work.
---
How to reach out to Arts alumni
There are many ways to connect with Arts alumni. Asking family members, friends, fellow students, and professors for referrals is a great starting point. You can also try attending events organized by the Centre for Student Involvement and Careers, Arts Undergraduate Society, your student association or faculty, and check out these options:
---
What to say or ask
Demonstrate you are keen to learn by asking thoughtful and open-ended questions. For example:
Tell me about your UBC experience. What kinds of co-curricular activities did you do? How did these experiences impact you and change your pathway, during or after your time at UBC?
Did the people you met at UBC influence your career decisions or help you navigate your first job after graduation?
How did you talk about your Arts degree with employers?
How did your Arts degree prepare you for your first job after graduation?
Talk about your interests, what you are learning in class, and possible career fields you are considering. Don't be afraid to start broadly and ask alumni to help you narrow down potential paths. Your Arts degree can open doors and career possibilities in many different areas and sectors.
---
How to stay in contact
Many students are concerned about how to maintain genuine relationships with alumni after a singular (and often short) meeting. In these cases, it is helpful for students to reconsider what networking means: networking isn't so much an action you take, but a process you engage in to become part of the network. You don't need to become best friends with your newfound alumni connections; however, by continuing to engage with them from a place of authentic curiosity about their work, you increase the chance that they remember who you are and maintain a positive impression of you.
Here are some ideas to stay in touch:
Add them to your LinkedIn and like and/or comment on their postings
Share articles and books you are reading that may be relevant to their interests
Invite them to review some of your academic projects and give feedback
If you are part of clubs/associations, invite them to be a guest speaker at your events
Connect them with people you know who would be advantageous to their network
Imagining possible career paths can be daunting, but reaching out to those who have gone ahead of you on the path will give you ideas, guidance, and friends for the journey.
---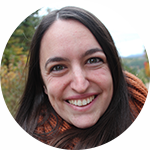 Have questions or want to have a career conversation? Sign up for an appointment with Arts Career Strategist Carli Fink through CareersOnline or email her at carli.fink@ubc.ca.