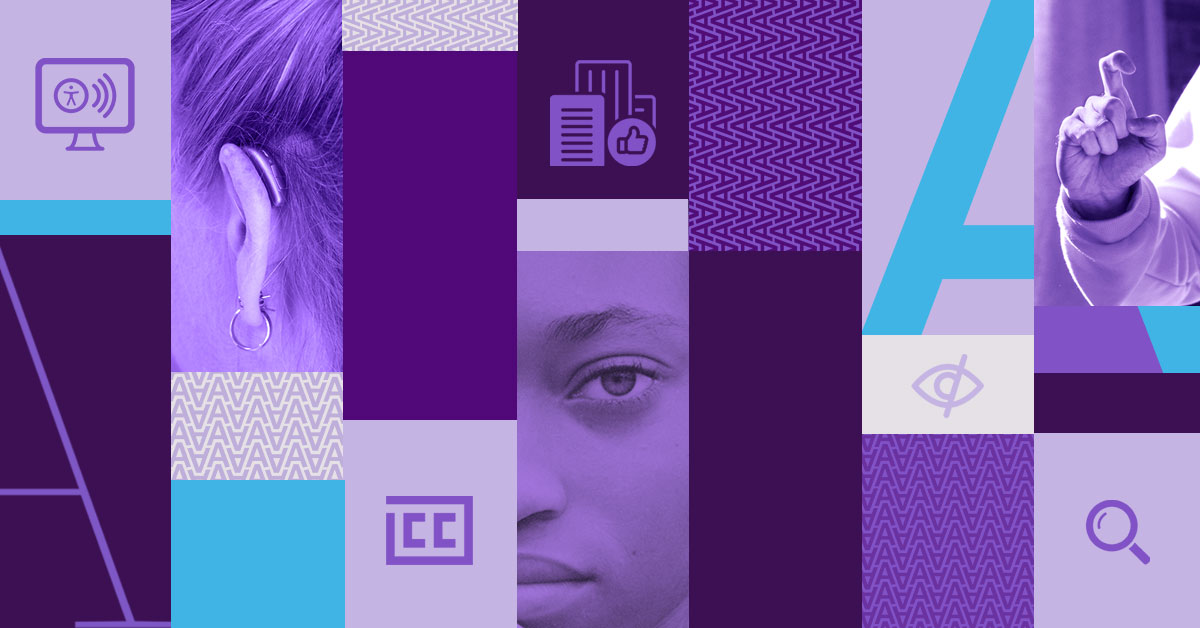 UBC is a thriving community that includes different cultures and linguistic capabilities from all over the world. With this vast diversity, how can we create a more accessible environment and adapt to varying learning styles?
Faculty and staff are the champions of ensuring that accessibility best practices are embedded across teaching and learning materials. "People of all abilities should have the same access to higher education that suits their needs, interests, and potentials," says iSchool lecturer, Dr. Tess Prendergast.
We spoke with Arts faculty and staff who shared the steps they've taken to create a more welcoming online learning environment and identified accessibility best practices that can be applied to workshops, webinars, and in-person classes.
---
Tips for events, workshops and webinars
Include closed-captioning
"We use Zoom-owned live closed-captioning tool to accommodate people who have accessibility issues, need better language-understanding, or those who simply like to turn on subtitles to follow the discussion," says Connie Yuchun Wu, Communications and Events Coordinator in the Department of Asian Studies. For a recent event, her team prioritized manually typing in the subtitles using the closed-captioning tool to ensure accuracy of the transcript. "We asked our presenter for a copy of their script to help us prepare for the live captioning of the event," adds Wu. And as Prendergast advises, "speaking as slowly as possible [to still sound natural] helps with captioning services, as well as various linguistic and hearing needs."
---
"I don't think students need to fit the university. I think the university should be accommodating all of its learners and that includes prospective deaf people."
Nigel Howard
Adjunct Professor, Department of Linguistics
---
Provide American Sign Language
To bridge the two cultures of the Deaf or hard-of-hearing community and the spoken language community, visual accessibility is needed for a more fulsome conversation. Howard emphasizes the importance of embedding sign language in the university environment, saying "Not all deaf persons are automatically gifted in English, so things need to be accessible in sign language and there needs to be context." Describing the ideal scenario, he says "We need an environment where sign language is present not just by having someone to interpret in the classroom, we need the lights, we need the announcements and the culture to be accessible."
Keep your target audience top of mind
Consider who you want to attend your event and what their needs and barriers might be. To be considerate of other target audience members from different time zones, consider avoiding early morning and late evening events. Lindsay Marsh, Communications and Program Development Manager for the School of Public Policy and Global Affairs suggests, "For post-pandemic in-person events and workshops, continue to offer a live stream as an option to join those facing physical or geographic barriers."
Beyond scheduling, Marsh recommends recording public webinars–with the permission from speakers–and making it available to registrants: "Share the recordings with captions with all those who have registered. This allows people who learn differently or have barriers to joining live to access the event materials."
---
Tips for classes and lectures
Offer a variety of activities
With every learning environment comes a full range of talents and abilities. "In my classes, I try to offer ways that people with diverse learning styles and strengths can all shine from time to time," says iSchool lecturer, Dr. Tess Prendergast. During asynchronous discussions, Prendergast offers options for uploading audio or video files rather than written text. "Not everyone is going to be fantastic at everything so the key is to offer different styles and formats of activities for students," she emphasizes.
---
"It is not about how much we, as instructors, know but how much students can draw from our expertise."
Dr. Qian Wang
Associate Professor, Department of Asian Studies
---
Make learning material visually accessible
One practical tip that Dr. Strang Burton, Assistant Professor for the Department of Linguistics, applies to his course materials to ensure there are different ways for students to distinguish items. Given the large number of people who are colour blind, "I might use colour to differentiate, but in addition, I will use a graphical mark that does not depend on colour," he says. "And where I do use colours as a partial way of differentiating items, I try to avoid red-green-orange contrasts, and instead use a yellow-blue contrast. Again, there would always be another graphical way and/or outlines and textures to help distinguish."
Be adaptable and transparent
Dr. Qian Wang shares technical advice about her approach to learning materials saying "Organize them into blocks using Canvas modules or Assignment groups and use the same order and/or format. This means making our teaching as modularized as possible and follow the same sequence in scaffolding each module."
In addition to reasonably adjusting the pace of teaching, materials and pedagogies, Dr. Hsiang-ning Sunnie Wang, Assistant Professor in the Department of Asian Studies, encourages consistent communication about learning objectives and workload to increase students' motivation and lower their learning anxiety. "The benefit of clarity and transparency of course design builds a two-way learning community where students can comfortably and confidently voice their thoughts, support and work with each other."
---
"After identifying what students need and want, providing them with corresponding learning resources and pedagogies embody the real value of accessibility."
Dr. Hsiang-ning Sunnie Wang
Assistant Professor, Department of Asian Studies
---