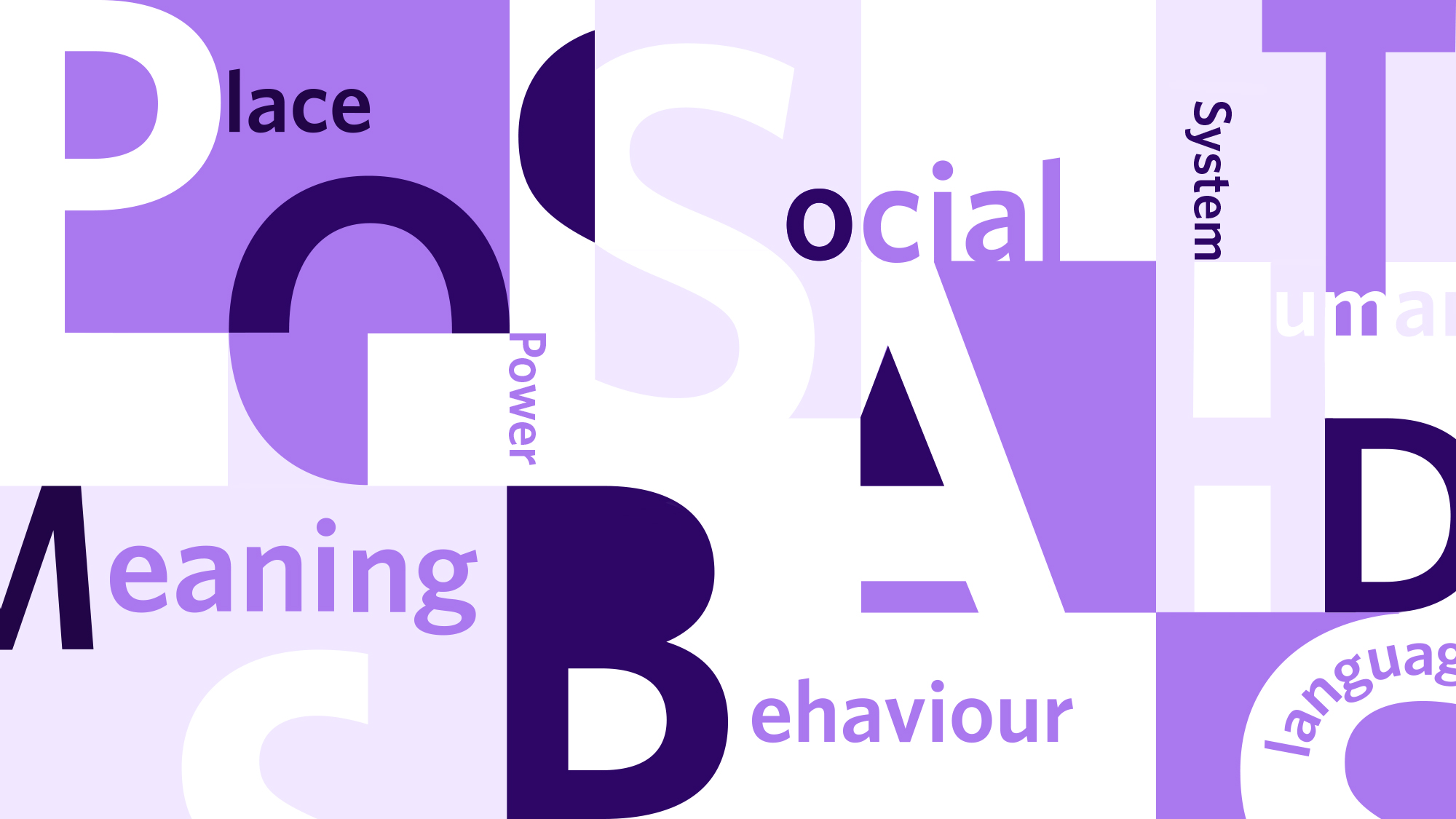 Starting in 2024/2025, the Arts curriculum for incoming undergraduate students will look a little different.
After an extensive review of the existing Bachelor of Arts (BA) requirements and a lengthy consultation process, the Faculty will be replacing the current Literature, Language, and Science requirements with a new set of 'Ways of Knowing' breadth requirements. The changes will be applicable to students beginning their BA studies in 2024W.
In this Q&A, Associate Dean, Academic, Dr. Stefania Burk breaks down the new requirements and shares the rationale behind the changes.
---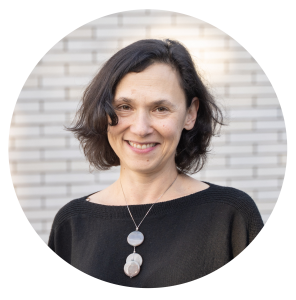 Dr. Stefania Burk (she/her)
Associate Dean, Academic
Stefania is also an Associate Professor of Teaching at the Department of Asian Studies. She lives and works on the traditional, ancestral, and unceded territories of the xwməθkwəy̓əm (Musqueam), Stó:lō and Səl̓ílwətaʔ/Selilwitulh (Tsleil-Waututh) Nations.
---
Why did the Faculty of Arts decide to update its degree requirements for the Bachelor of Arts program?
The Faculty of Arts had an External Review in 2015, and one of the clear recommendations was to review and renew our BA breadth requirements (i.e., Literature, Language, and Science). These requirements date back to the mid-1960s, and since then, both society and the university have changed significantly. We are a more diverse community than we were then, we are far more interconnected and interdisciplinary in tackling global issues, and we are decades into a digital revolution that has fundamentally reshaped the accumulation and transmission of knowledge. We felt it was necessary to evolve our requirements to inspire the curricular choices of BA students living in today's world.
Further, degree requirements should encourage students to consider their academic, professional and personal aims as they build out their program of study. It is our hope that these new 'Ways of Knowing' breadth requirements will assist students in this planning.
What was involved in making these changes?
We began the process in 2016, initially by inviting faculty and staff unit representatives from across Arts to join a working group, review the existing requirements, and determine if and how they should be renewed. Our goal was for this initiative to be stewarded by the Faculty as a whole, so that the final proposal would resonate across our scholarly community, while recognizing the diversity across departments and the student body.
The resulting working group consisted of more than 20 faculty members, representing 16 different departments, along with representatives from First-Year Programs, Arts Advising, the Arts Curriculum Committee and the Centre for Teaching, Learning and Technology.
This initiative has been grounded in consultative and collaborative values. Working together has allowed us to craft a set of BA requirements that reflect our core strategic priorities and support student learning with the diverse expertise within the Faculty. We have built the renewal project from the group's feedback in an iterative way, and will continue to do so as we prepare for implementation in 2024W.
What are the new degree requirements, and how do they differ from the existing requirements?
We will be replacing the current requirements in Language (up to 12 credits), Science (6 credits), and Literature (6 credits) with the new Ways of Knowing breadth requirements (21 credits).
'Ways of Knowing' includes two parts; the first is the bundle of breadth requirements that encapsulate our disciplinary range in the Faculty of Arts (18 credits):
Humanities and Creative Arts
Language as Meaning
Natural and Physical Sciences
Social and Behavioural Systems
Additionally, we are introducing a new, 'Place and Power' requirement (3 credits), to build on the Faculty's ongoing work to meaningfully Indigenize and decolonize the curriculum, as per the UBC Indigenous Strategic Plan (Goal 4, Action 16).
Since a student's major will be attached to a specific category, that coursework will address at least one disciplinary category automatically. Students will thus take other courses that pertain to the three remaining categories, with 18 credits to be distributed as follows:
9 credits from one subject code in the first category;
6 credits from one subject code in another category; and
3 credits from the remaining category.
The variable distribution of credits — 9, 6, and 3 — ensures that each student gains experience in a diverse range of Arts disciplines. But more than that, it also allows students to decide individually how much to allocate to the different areas of study, to help them progress towards their unique goals and aspirations.
The three remaining credits are from the Place and Power category. Courses that qualify for the Place and Power requirement may also (but need not) fall within one of the other disciplinary categories or courses from the student's major. In either case, double counting across breadth and major/minors is permitted.
All other BA requirements (e.g., upper-level requirement, Writing and Research) will remain unchanged.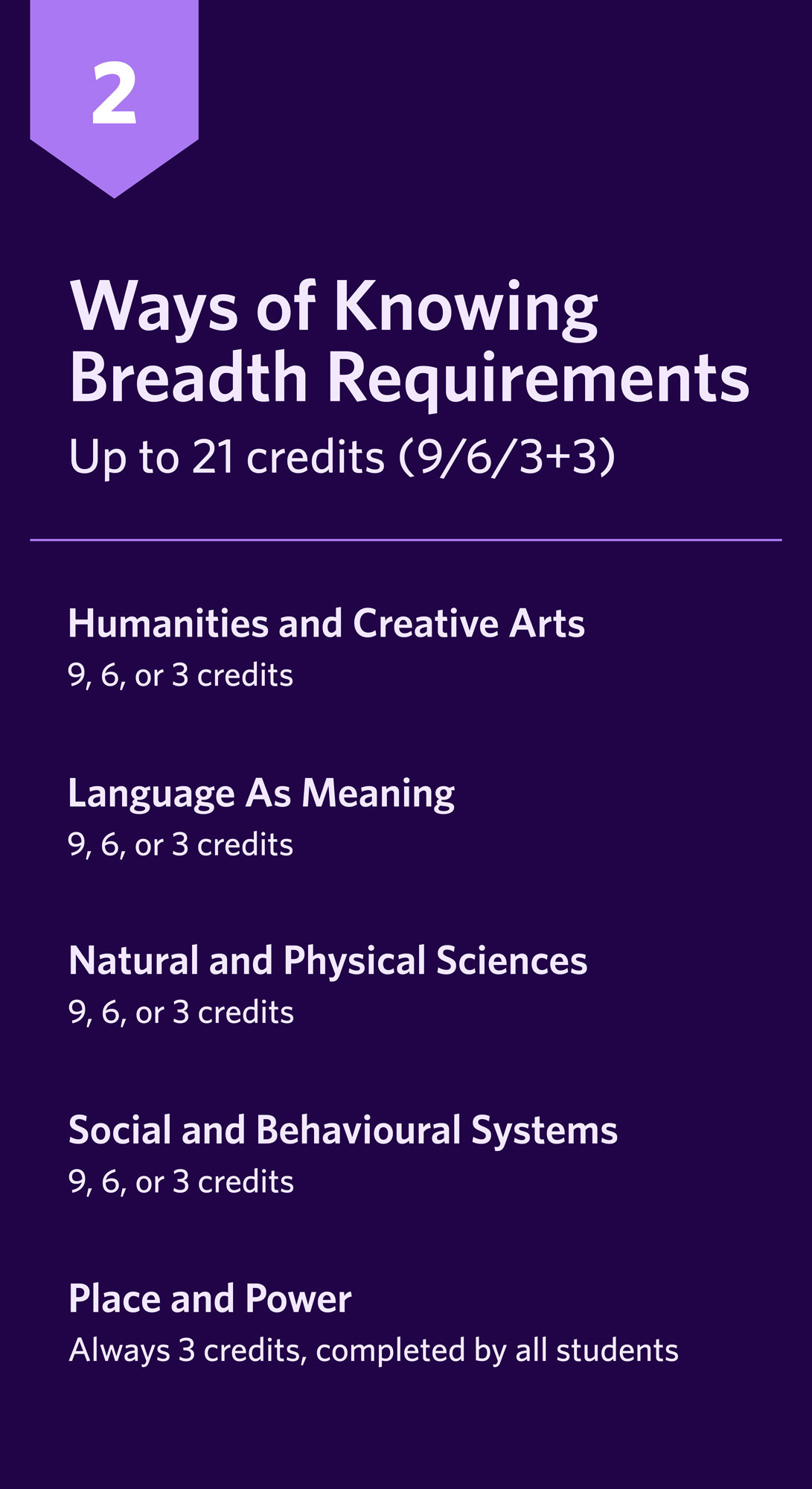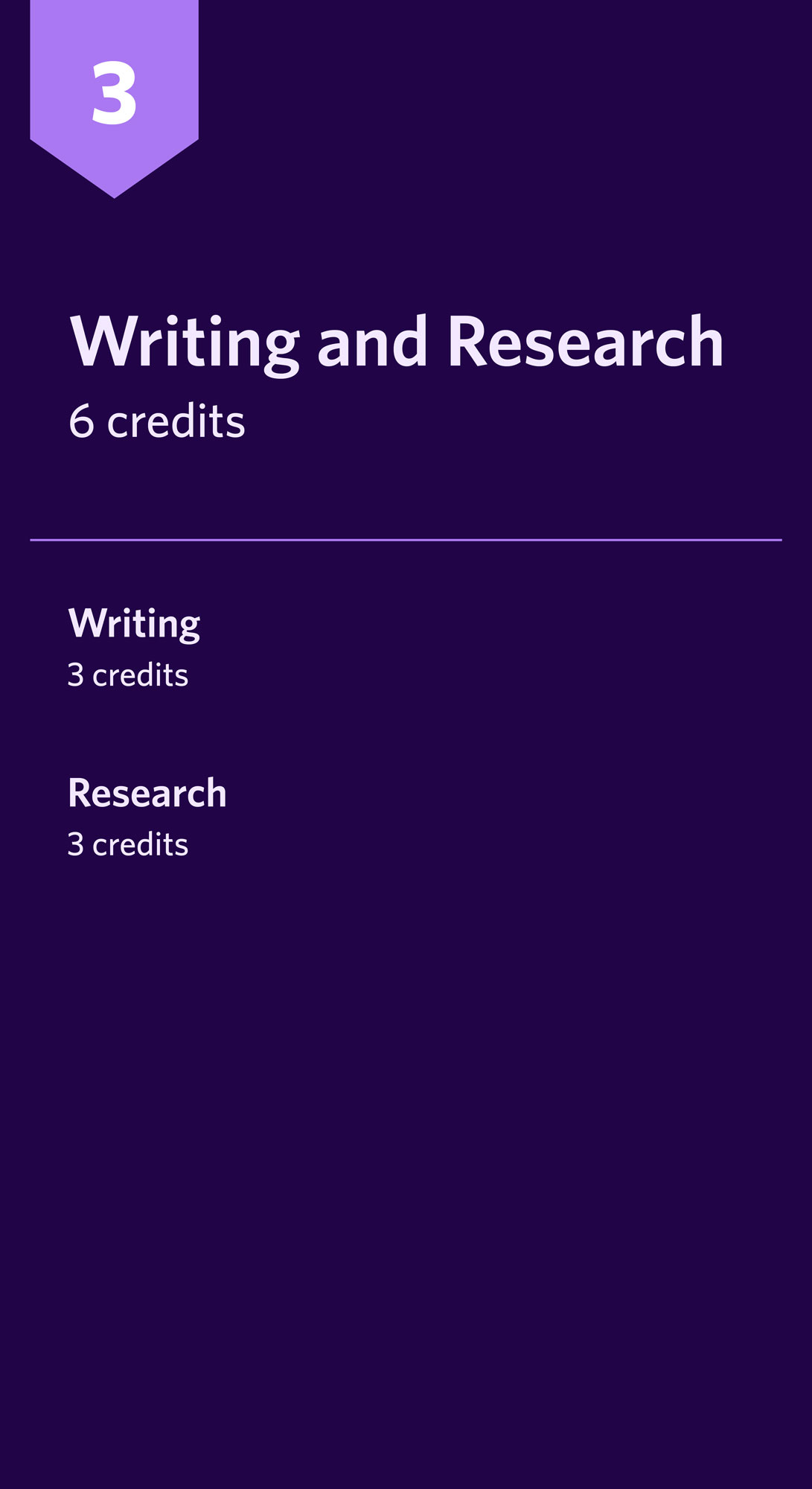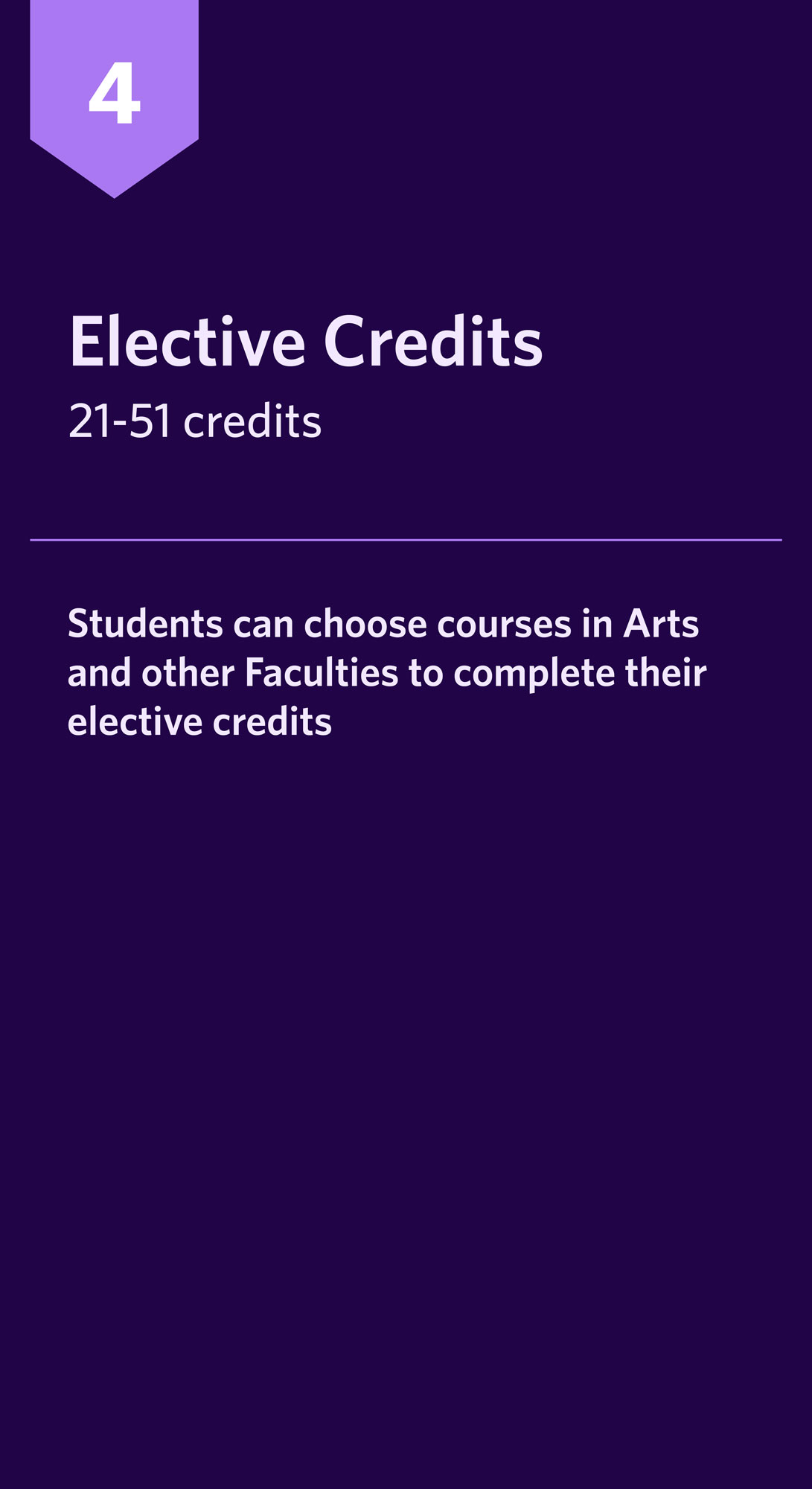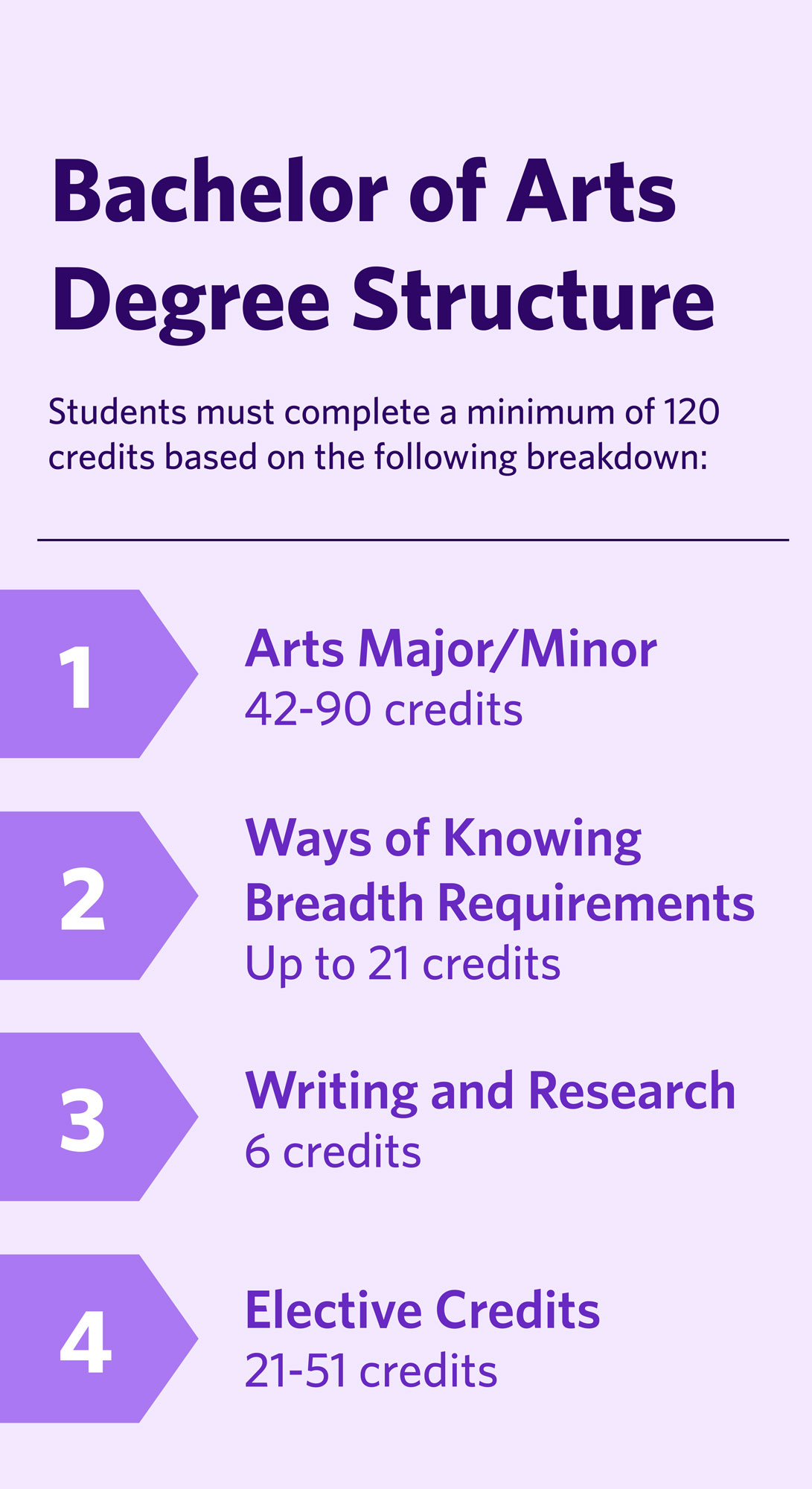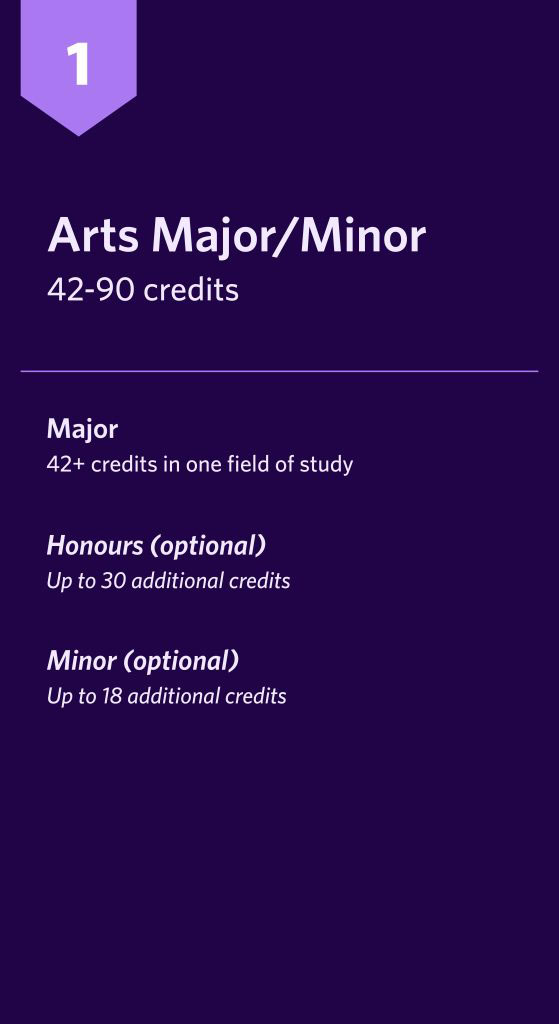 How do you think the new degree requirements will better serve or prepare Bachelor of Arts students?
Foremost, students will have a lot of flexibility in how many credit hours they spend in each area of study. The Ways of Knowing breadth requirements are centered around choice: each student chooses for themselves which courses to take, which topics to study, and how breadth is integrated into their degree as a whole. Within this requirement, students have considerable control over course selection, ensuring that breadth requirements remain deeply relevant to their academic interests, life goals, and career aspirations.
Adapting the Arts breadth requirements helps us to continue to reflect on who we are as a diverse, dynamic, and impactful Faculty, one that is deeply committed to both our disciplinary perspectives and knowledge creation, and also to the complex and interdisciplinary opportunities and challenges of the 21st century.
"The Ways of Knowing breadth requirements are centered around choice: each student chooses for themselves which courses to take, which topics to study, and how breadth is integrated into their degree as a whole."
Dr. Stefania Burk
Associate Dean, Academic
Why do all Arts student students have to complete three credits in the Place and Power component?
UBC's Indigenous Strategic Plan (ISP, 2018) indicates that one of the most vital ways in which Faculties can advance reconciliation is "to directly address both systemic imbalances of power and assumptions about knowledge and agency that have structured research practices of the past." We see the ISP, along with the Truth and Reconciliation Commission's Calls to Action, as directives that can and should be taken up in departments and programs across the Faculty of Arts.
The Place and Power breadth requirement will provide students with the skills, resources, and aptitudes to think beyond inherited colonial thought processes as they resonate specifically in what is now known as British Columbia. It will provide students with the opportunity to learn more about where we are in a way that contributes to decolonial knowledge, while studying the tools of analysis that take up power and privilege. You can get a BA anywhere, but this requirement also asks students to reflect on what it means to study and live here, and to get a degree from the University of British Columbia.
It should be noted that Place and Power does not refer to a mandatory Indigenous studies course. Rather, it refers to courses that address broadly the relationship between (this) place and power—for instance, those in which subjects such as migration, settlement, immigration and racialization manifest in British Columbia.
Between now and 2024W, Arts will continue to develop its implementation plan and prepare to welcome students into the new "Ways of Knowing" requirements. How should faculty and staff be preparing for this transition?
We have prepared a list of course codes and categorized them into the corresponding Ways of Knowing disciplinary areas. Departmental representatives have validated these, and we're grateful for their support in this process.
In addition, the call for faculty members to design courses for the Place and Power category is ongoing. All departments have received the call, along with an invitation to submit their ideas and proposals. We look forward to having an enriched and expanded array of courses in the Faculty that examine these critical topics.
Finally, there will be some professional development resources for instructors in preparation for teaching these courses. Further information will be shared with Departments and course instructors when it is available.
Will students who started their BA before 2024W have the option to opt into the new requirements?
The changes will be applicable to students beginning their BA studies in 2024W. Students who began their studies prior to 2024W may be able to opt into the new requirements, the logistics of which are still being determined. More information will be provided at a later date.
How will degree planning be different using this new set of degree requirements?
The Ways of Knowing breadth requirements will provide students with flexibility and agency as they design their program of study beyond their major. The new approach will encourage them to see their Bachelor of Arts degree as an integrated learning experience that aligns with their career and life goals.
Since a student's major will encompass deep engagement in one study area, the breadth requirements bring focus to doing coursework in the other Ways of Knowing areas, whether in regards to similar issues or in ways that diverge significantly from the major. These disciplines are meant to introduce students to diverse perspectives and the many ways in which knowledge can be produced, critically engaged with, and drawn upon.
The intent is not for students to rush to check the requirements off their list, but rather to come to see how the requirements work together to build a robust program of study. We expect this will become apparent as they complete their first year or two of study and decide on a major and topic of particular interest.