If you're a Bachelor of Arts student wondering why you have  to fulfill the UBC Arts Language Requirement and how to do it, you're not alone! Arts Academic Advisor Chavah Avraham explains how the language requirement works and why language learning is valuable to your Arts degree and beyond.
---
How to satisfy the UBC Arts Language Requirement
There are several ways to fulfill the Arts Language Requirement, and if you are proficient in a language other than English you may have already fulfilled it!
Entering Arts without a language proficiency other than English
If you are not proficient in a language other than English, you will need to complete up to 12 credits of one language. Once you start at UBC, you cannot take a high school language course to fulfill the requirement — you have to take university-level courses. I highly recommend you develop a plan to address the requirement within your first 60 credits.
UBC language courses are structured in a series of 3-credit courses, from introductory to intermediate levels. If you have no background in the language, you'll need to take 12 credits or 4 courses. If you already have some proficiency in a language taught at UBC, you may be able to start at a more advanced level. This way, you could take fewer than 12 credits, depending on how advanced you are. It's a good idea to talk to the language program about your proficiency as they'll help you figure out if you can skip lower-level courses.
Along with offering courses in a wide variety of spoken languages, UBC also offers two introductory ASL (American Sign Language) courses. If you choose to take ASL 100 and 101 at UBC (3 credits each), you'll have to take two more courses in another language to fulfill the language requirement.
The First Nations and Endangered Languages Department at UBC offers courses in hən̓q̓əmin̓əm̓ and Kwak'wala, which can also be used to fulfill to the language requirement.
Entering Arts with a language proficiency other than English
If you are proficient in a language other than English, you may have met the language requirement. There are several ways to show proficiency:
If you have at least a grade 12 level in a language other than English, such as French 12, you have met the requirement.
If you have documented proof (secondary school or high school transcript) that you attended a school where the language of instruction was not English to the end of grade 9, you may be eligible to meet the requirement depending on the country in which you studied. An Arts Advisor can help you determine your eligibility.
If you have an undocumented proficiency level in a language other than English (including ASL), you can verify your level by passing a proficiency test. There are various ways to do this depending on the language and Arts Advisors can help you identify your options.
Credit for International Baccalaureate (IB) Ab Initio is equivalent to a grade 11 language so does not meet the language requirement.
---
Four reasons to learn languages
I graduated from UBC Arts in 1994 with a double major in Psychology and Religious Studies and have been an Academic Advisor for more than 20 years. Even though I love my job and have secure employment, I still enjoy and see value in learning — especially languages.
I have studied several languages, including Hebrew for my Religious Studies Major and am currently studying Italian.  While I find all languages fascinating, Italian captured my heart.
You'll never know what language you will fall in love with, so try out a few through your life!  If one language doesn't resonate with you, don't let that stop you from exploring others. Learning a new language can be fun and rewarding.
Exercise your brain: Research shows there are many cognitive benefits to studying languages. It improves your memory, problem-solving, decision-making, and critical thinking skills, as well as strengthening concentration and listening abilities.
Gain cultural perspective:  Languages reveal how differently people communicate, connect, and process information. For example, if you love foreign films, but have only watched them with subtitles, studying the language will broaden your understanding and give you insight into the culture, art, nuanced humour, and drama presented.
Become a global citizen: Most countries around the world have more than one official language, and many people are at least bilingual. If you can speak more than one language, you'll be an attractive candidate for global employers and may even have the opportunity to live and work in various parts of the world.
Boost your confidence: I can tell you first-hand how learning new languages has made me a more daring explorer. I am not fluent in Italian, French or Hebrew, but I have gotten by in Italy, Paris, Quebec, and Jerusalem, where the locals were kind and touched by my efforts. As a traveller, I am empowered by my study of languages and not intimidated by travelling in English-free zones.
---
Even if you meet the language requirement, I hope you consider continuing to learn languages throughout your life. Knowing more than one language can impact your understanding of the world, cultures, media, and current events. You'll receive a bounty for the effort you put into learning the basics of another language.
---
Still need help with understanding the Language Requirement? Consider booking an appointment with an Arts Advisor. You can also check out the UBC Arts Language Hub for more information on language learning.
---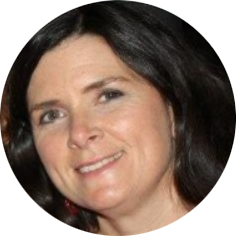 Chavah Avraham, a UBC Arts alum, has been supporting Arts students as an Academic Advisor since 1999 and still loves it.