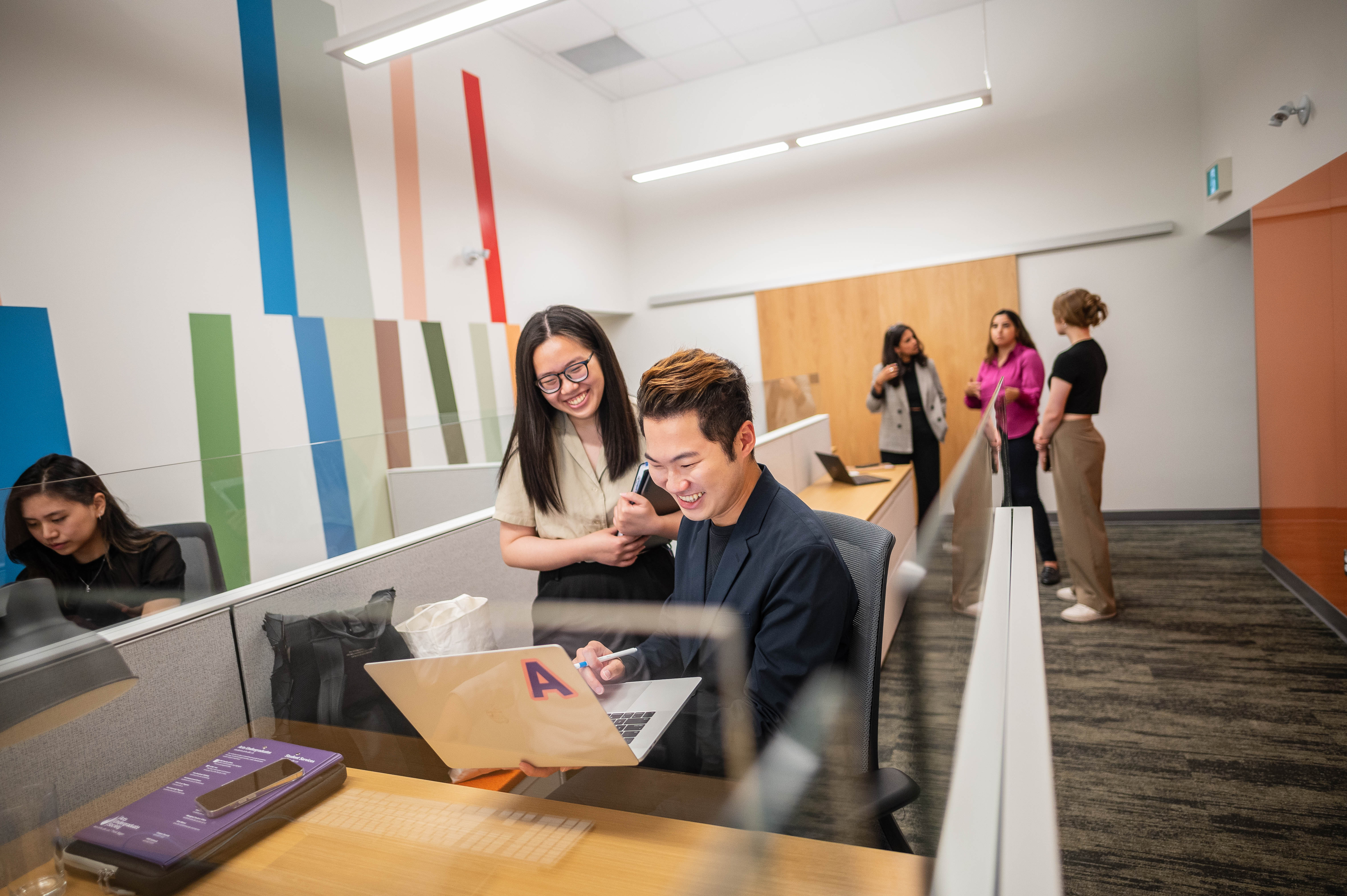 A Bachelor of Arts is one of the most customizable degree experiences at UBC. With over 96 different program options — from majors and minors to Interdisciplinary Studies — you can design your BA to help meet your academic, personal, and career goals.
But what if you can't decide what to major in? What if you don't get into your dream program, or want to change programs? The options can be overwhelming.
We asked Arts Academic Advisors and Peer Advisors to answer some of the more difficult questions BA students have about planning for their major, adding minors, and switching programs.
---
Jump ahead:
---
What types of programs are there?
"You only need one major, one Honours program, or an approved Interdisciplinary Studies (IDST) program to graduate. You must declare a major on the Student Service Centre (SSC), or be successfully admitted to a competitive major, Honours or IDST program to register as a third-year student.
Optional programs for degree completion:
Two majors (double major)
Two Honours programs (double Honours)
Adding a minor
A dual degree"
– Jonathan, Arts Academic Advisor
---
What should I major in?
"As a high school student, I enjoyed most of my classes. So, when it came time for me to pick a major, I was conflicted. My advice when deciding to pick a major is to be flexible, talk to other students about their decisions, and plan ahead as much as possible."
– Lorena BA '22, former Arts Peer Advisor
"It's okay to change your mind. I was sure I wanted to study Economics, but after my first year, I started doubting that decision. After taking second-year courses I realized I was in the right program, as upper-year courses are very different from first-year courses."
– Brenda BA '21, former Arts Peer Advisor
---
Does my major matter?
"Yes! Your major matters because you should be interested and engaged in what you're studying, and your choice sets you on your unique academic pathway.
If you're thinking about how your major will connect to a career, know that employers are looking for smart people who are able to think critically, form and articulate ideas, communicate effectively, take initiative, complete projects, manage their time, lead, follow, cooperate, and collaborate — these are skills you are learning in your undergraduate Arts degree!"
– Chavah, Arts Academic Advisor
---
What's an Honours degree?
"An Honours degree is perfect if you're passionate about your major and thinking about grad school. Honours programs vary between departments, but generally incorporate components such as Honours seminars, writing a thesis, or completing a research project.
Personally, pursuing an Honours degree has given me a sense of competency in my subject area and encouraged me to take courses I might not have chosen on my own but ended up really enjoying!"
– Sophie BA '21, former Arts Peer Advisor
---
What's a minor?
"Although you don't need a minor to graduate, a minor can be a great addition as it creates a more intellectually-challenging and diverse degree! Minors in Arts normally require 18–36 credits to complete."
– Robert, Arts Academic Advisor
"I chose to major in Economics and minor in African Studies because I am interested in working in international development on the African continent. Having this minor is a strategic way for me to stand out to future employers."
– Lorena BA '22, former Arts Peer Advisor
"Minors are not mandatory to obtain a degree, so I completely ignored the idea of a minor when I first started at UBC. I am a Sociology major, but I am also interested in law, journalism, literature, and media studies to name a few. So, I decided to pursue a minor in Law and Society. Law and Society is like an intro to law school — you learn a lot of interesting things about Canadian law and its history. As much as I love my Sociology major, my minor gives me a break from the topic and brings an interdisciplinary way of learning to my degree."
– Kritika BA '21, former Arts Peer Advisor
---
What's the Interdisciplinary Studies program?
"If you're having trouble deciding on a major, or struggling with being limited to a specific course code or academic discipline, you may want to consider the Interdisciplinary Studies (IDST) program. IDST allows you to design your own program composed of two main focus areas not confined by traditional academic boundaries. It functions like a major and allows you to choose every course in your main program of study.
If you're not ready to commit to the IDST program, there are interdisciplinary minors in Health and Society or Urban Studies, and majors in Cognitive Systems or International Relations, along with many more!"
– Jonathan, Arts Academic Advisor
---
What do I do if my marks aren't good enough for the major I want?
"Although it is disappointing to learn your application for a particular competitive major has been declined, you have alternatives, such as waiting to apply again once you've improved your grades, or taking electives in the subject, but not majoring in it.
Even if you arrived at UBC with your major decided, I recommend you plan for one or two other majors, as an alternative plan. This process will help you identify topics of interest that will fulfill your elective requirements and potentially lead to a minor or a second major."
– Chavah, Arts Academic Advisor
---
Who should I talk to if I have questions about my current major?
"Arts Academic Advisors can help with the big picture of your degree, like staying on track for degree completion, but program advisors know the details about course content, research opportunities, alumni experiences, and program and admission requirements."
– Shane, Arts Academic Advisor
"Start building a relationship with program advisors. Oftentimes students are scared to drop by an advisor because of social anxiety or not wanting to bother them. But, no matter how many times I dropped by an advising office, I got help and left feeling more organized and less stressed. No question is a stupid question!"
– Kritika BA '21, former Arts Peer Advisor
---
What happens if I want to switch programs?
"During the winter registration period you can add or remove programs yourself. If you want to make a switch outside of that, you'll need to submit a program change form.
It's a good idea to speak with an Arts Advisor before switching programs, as we'll help you navigate program and degree requirements that may be affected by the change. Not all programs can be added or removed without department approval or application, so research the program first."
– Shane, Arts Academic Advisor
---
How can I make sure I've completed my program requirements?
"Once you've committed to a major, minor, IDST or Honours program,  check your Degree Navigator report regularly to make sure you are fulfilling your program requirements, along with your BA credit and degree requirements. Watch this video for tips on pulling a report in Degree Navigator.
Speak with your program/department advisor if you have specific questions about your program and how to complete it. Once you finalize your registration for your last term at UBC, it's a good idea to request a grad check from Arts Advising, as we can review your Degree Navigator report to ensure you'll be able to graduate!"
– Jonathan, Arts Academic Advisor
"In my first year, I was confused by credit and program requirements and didn't know where to start. After 3.5 years of my degree, I can confidently say that I have figured out ways to keep track of requirements by checking my Degree Navigator report religiously. I love to see how my registered courses have been organized and split into tables with checkmarks and crosses."
– Kritika BA '21, former Arts Peer Advisor
---
Choosing a major is a big decision. If you're looking for more guidance on identifying the right program for you, consider booking an appointment with an Arts Academic Advisor.