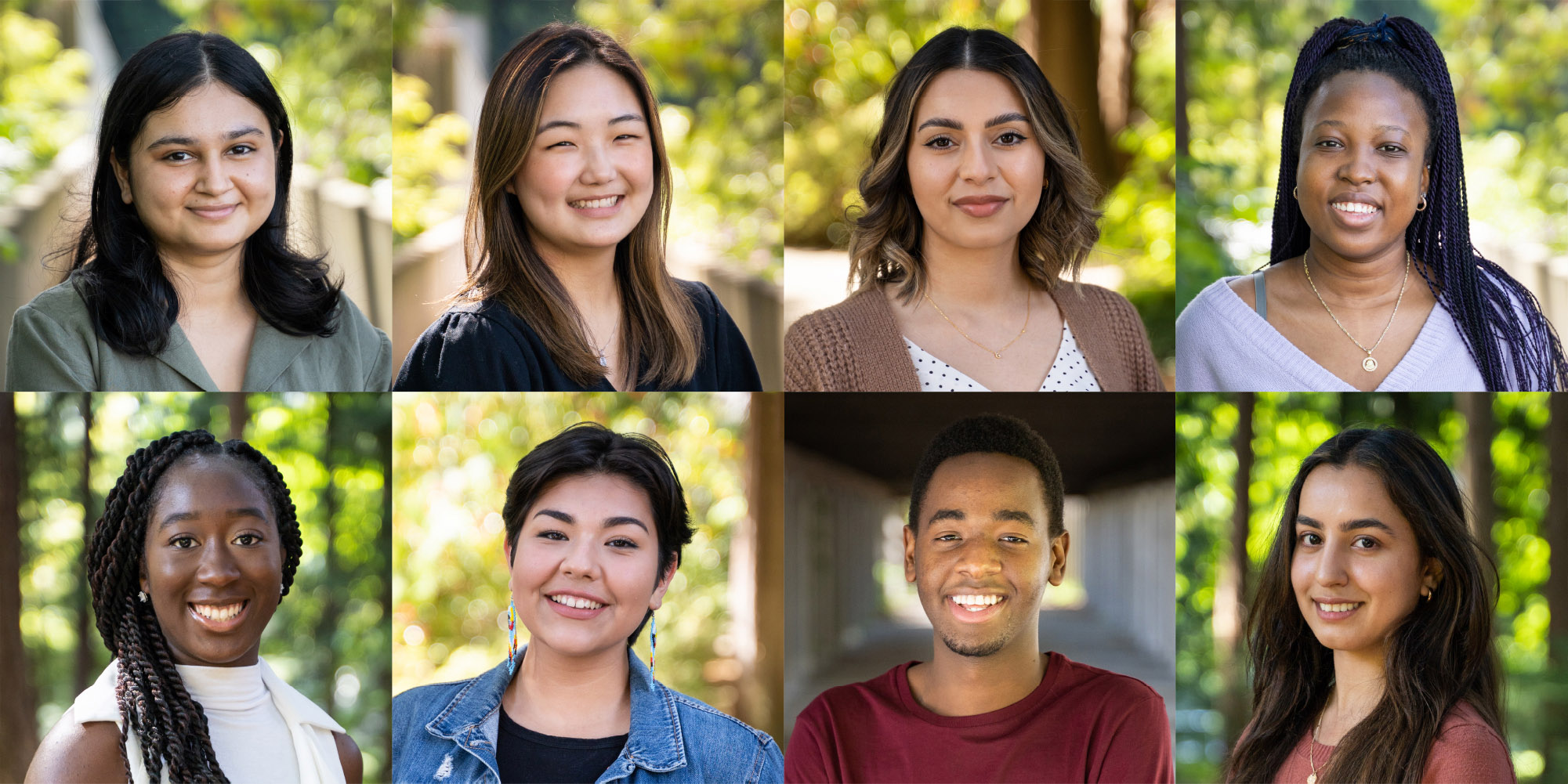 In UBC's Faculty of Arts, you have the opportunity to take your degree anywhere you want to go. It may seem like a long journey ahead but you will be joining one of the university's largest communities and we are here to support you and your success at UBC.
From first-year programs, to building connections, to finding your passions, Arts Students share their best tips for new Arts students.
---
Take advantage of UBC's first-year programs and opportunities
If you want an easier transition from high school to university, look no further than programs designed specifically for first-year students like the Coordinated Arts Program (CAP), Arts One, and Jumpstart.
Going from a class of 11 students in high school to lectures with over 100 students at UBC was intimidating for fourth-year Economics and African Studies student Lorena Edah. "In order to slowly overcome my fear I chose to enroll in the Coordinated Arts Program in my first year," she says. "CAP introduced me to exciting topics and concepts within the Humanities, Social Sciences, and Creative and Performing Arts."
---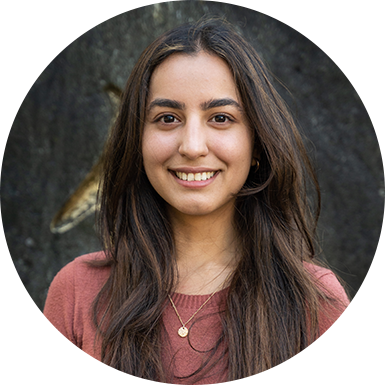 "Jumpstart was a good introduction to a diverse community and helped me open up to people without feeling overwhelmed. Joining clubs and connecting with other international students helped reassure me that I am not alone in this foreign environment. It's not uncommon to feel homesick when you are an international student."
Sanjam Suri (she/her)
Fourth-year Psychology and Health & Society student
---
Before coming to UBC, recent Arts graduate Jovin Shumbusho was scared of getting lost in the large student population. But after arriving, he found his fears were unfounded. Jovin shares, "from Jumpstart orientation, I was able to form connections with my peers and on Imagine Day I joined different student groups such as the UBC Africa Business Club. Even in my classrooms, professors took the time to learn my name and offered me opportunities to learn outside the classroom." For new students, Jovin says, "take some time to learn the resources available to you at UBC. There is so much this school has to offer and most times we just don't know what is out there."
Find your community
From your classes, to clubs, to volunteering, there are endless opportunities to find your community at UBC.
Living in residence in her first year helped Davin Kim, Psychology and Speech Sciences student, meet others from different backgrounds and develop a sense of community. Outside of residence, Davin says, "I also met friends in my classes, and met new friends through friends! Joining a research lab also helped connect me to students with similar interests and goals."
---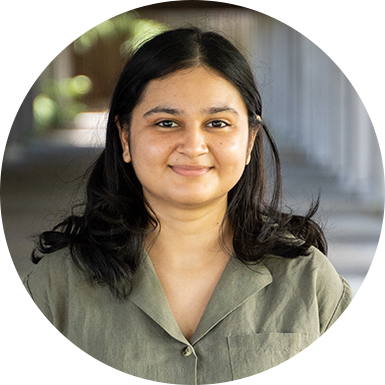 "Even though it can be daunting, speaking to someone sitting next to you in your lecture or tutorial is a really good way to meet new people! It's a great way to find people who are interested in the same subjects as you, make friends in your major and establish a support system for your classes and university life."
Anahat Kaur Chahal (she/her)
Third-year Economics student
---
As an Indigenous student, Sabrina Moshenko found community in the Indigenous spaces offered here at UBC, such as the Collegia in the Longhouse or the Indigenous Committee room in the Nest. "It's all about finding those smaller spaces that you can feel comfortable in and the friendships will follow," she shares.
Reach out to your peers, profs and advisors
Coming from high school, university can be a bit of a learning curve, but you don't have to figure out everything on your own.
"My biggest fear starting at UBC was how my learning and grades would be impacted as I transitioned from small high school classrooms to big lecture halls," says fourth-year psychology student Gurleen Kaur. "To overcome this challenge, I started reaching out to professors and TA's for help and attended office hours often with questions."
---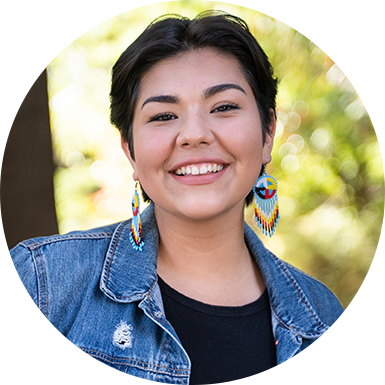 "Don't be afraid to talk to the upper-year students! I remember being a first-year and being so nervous to approach the upper-years but I'm grateful that I did. I learned a lot and got advice that I still value today. Seek out those conversations and learning opportunities that happen outside of the classroom."
Sabrina Moshenko (she/her)
Second-year Sociology and First Nations and Indigenous Studies student
---
Coming into her first year, Arts student Love Mbakadi thought she had planned out her degree well, but in time she realized that she could have planned better if she had gone to Arts Academic Advising earlier for insight. "The Faculty of Arts offers so many resources to facilitate our learning experiences, so take advantage of those resources as soon as you can," Love suggests.
Learn to manage your time
If you are feeling stressed or overwhelmed by everything going on, take a step back and review your schedule.
For Anahat, her biggest challenge at UBC was not being able to manage her time. She cautions, "University is different from high school in the sense that you can have huge blocks of time between classes. It's important to make good use of that time to catch up on assignments!"
---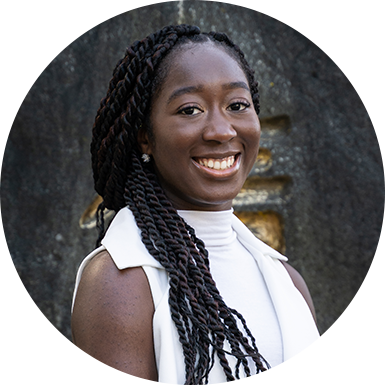 "Some courses aren't worth over-exertion, and some parties aren't worth attending. The most important thing is finding a balance that prioritizes your mental health and long-term well-being. It is a true struggle, but it's one that is beneficial in your transition to adulthood."
Love Mbakadi (she/her)
Third-year Arts student
---
For students struggling with time management, Gurleen suggests using a calendar for important deadlines and a planner to plan weekly coursework. In addition, Gurleen includes, "some study habits that I wish I formed earlier in my degree would be to stay on top of my weekly readings — instead of leaving them to the last minute — and to start my assignments well enough in advance to get help from professors if needed."
Explore all that UBC and the Faculty of Arts has to offer
Academics are important, but remember to spend time seeking out different opportunities that might interest you.
In her first year, Lorena was so concerned with her academics and doing well that she did not get involved as much as she would have liked to on campus. Looking back, Lorena realized, "it is those involvements that make your experience at UBC memorable and make you feel a part of the UBC community. You can join a club or athletics, attend campus events, work or volunteer, or even start your own personal project!"
---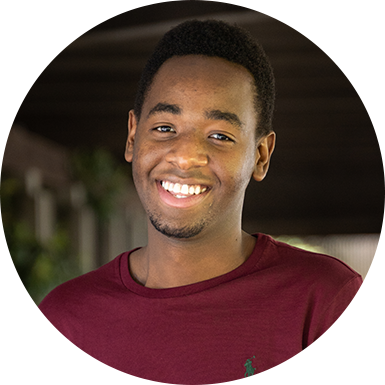 "The UBC Centre for Community Engaged Learning (CCEL) offers a Reading Week Volunteering program which requires no experience! You get a chance to make an impact in the Vancouver community but also explore the city and make new friends."
Jovin Shumbusho (he/him)
BA International Relations and Commerce
---
Davin offers several tips on getting the most of your UBC experience: "Whether it's volunteering, joining a club, going to an event, or a part-time job, there are so many different opportunities on campus and you never know what doors they'll open." Davin also reminds students that there is so much to enjoy off campus too. "Check out new cafes and restaurants (Their There, Anh & Chi, and Pokerrito are some of my favourites), go for walks along the beach, or stay in with a cozy drink when it's raining out."
Pursue your curiosities
Finally, one of the greatest things about an Arts degree is its flexibility. Take your time to experiment and discover what you are curious about, even if it means going down a different path than you originally intended.
One of the hardest choices Lorena had to make, even prior to getting to UBC, was deciding what she wanted to specialize in. While reflecting on her specialization, she says, "I chose to major in Economics because I believed that it would offer me the opportunity to combine all of my strengths. I knew I would also get to explore Portuguese language or the African Studies program, which are other interests of mine." Ultimately, it was the flexibility and interdisciplinary aspect of the Faculty of Arts that attracted Lorena to UBC.
---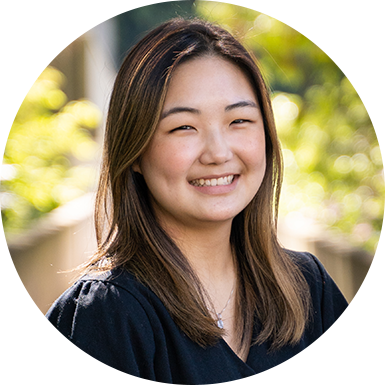 "I started out in the Faculty of Science, but found that I did not enjoy the subjects and decided to change faculties, which was quite scary. However, after taking a few Arts courses, I discovered I was much more engaged in the topics, which led me to take the leap. I think it's good to have a plan in mind but to also allow yourself to venture off of them and explore, especially in the first couple years of your degree."
Davin Kim (she/her)
Fifth-year Psychology and Speech Sciences student
---
For Sanjam, it was in one of her favourite courses, PSYC 305A with Dr. David King, where she learned the importance of pursuing one's curiosities. "Learning about the concepts of flow, authenticity, and self-actualization changed my perspective on life," she shares. "I've realized that life is much more than chasing after money or jobs, it's about staying true to yourself and reaching your fullest potential. It's about finding the perfect personality-environment fit: doing something that you're good at, passionate about, and challenges you to grow as a person."
---
Make your academic transition to UBC the best it can be. Learn more about the Arts Academic Advising and peer academic support within the Faculty of Arts.